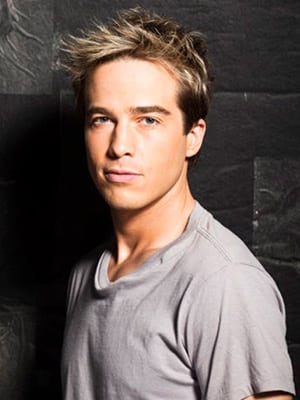 As previously reported, Ryan Carnes is set to reprise his role of Lucas Jones on ABC's "General Hospital" in the coming weeks, but now we know when! A rep for the drama series informs Soap Opera Network that Carnes' first airdate is scheduled for Friday, January 17, 2014, which for those counting is episode #12974.
As a result of a national network preemption on Friday, December 20, Carnes' debut was pushed back a day (originally he was to begin airing on Thursday, January 16, if indications from his Twitter feed are to be believed). In a tweet on Wednesday, December 11, the actor posted a photo of his first script (episode #12974) along with a message that read, "First day back in Port Charles. 'Twas a good day. Thanks @JackieZeman & @valentinifrank!" Two days later, he published another script (episode #12975) along with the message, "Workin'." The latter script listed airdate as 1/17/14.
Last seen in 2006, as portrayed by actor Ben Hogestyn (real-life son of "Days of our Lives'" Drake Hogestyn), Lucas came out to his friends and family, but soon disappeared from the canvas shortly thereafter. Upon her return to Port Charles earlier this year, Bobbie (Jacklyn Zeman) stated that Lucas is now living in Seattle, Washington, but still looking for the perfect man. With Zeman's recent return, it had been rumored that Lucas would soon follow suit. Lucas is the biological son of Julian Jerome (William deVry). Lucas is expected to mix it up with Felix Dubois (Marc Samuel) and Brad Cooper (Parry Shen), the current gays of PC.