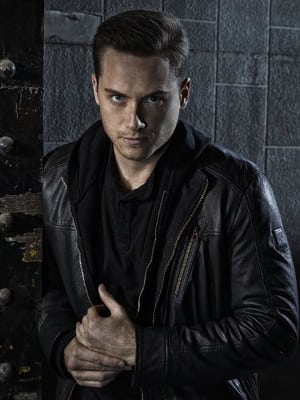 "As The World Turns" alum Jesse Lee Soffer (ex-Will Munson) is sure making a name for himself outside of daytime television. As previously reported, the actor is starring in NBC's newest police procedural, "Chicago P.D.," which is scheduled to premiere on Wednesday, January 8, 2014 at 10:00 PM ET/PT. The series follows a group of men and women of the Chicago Police Department's elite Intelligence Unit, combatting the city's most heinous offenses – organized crime, drug trafficking, high profile murders and beyond. Leading the cast is Jason Beghe as Detective Sgt. Hank Voight, who is at ground zero of the war on crime in Chicago.
In "P.D.," Soffer portrays Jay Halstead, a young police detective who grew up on the wrong side of the tracks and also served active military duty in the Middle East. At Halstead's side is his partner Erin Lindsay (Sophia Bush; "One Tree Hill"), a former "bad girl" who turned her life around with the help of Voight. 
Rounding out the cast is Elias Koteas as Alvin Olinsky, an experienced undercover detective and confidante for Voight;  and Patrick John Flueger as Kyle Ruzek , a quick-witted cadet plucked from the police academy as Olinsky's partner; Jon Seda as Detective Antonio Dawson, who is more level-headed and "by the book" than his counterpart; LaRoyce Hawkins as Kevin Atwater, a charismatic patrolman who has an active social life;  Marina Squerciati as Kim Burgess, a patrol officer who strives to one day become a part of the elite Intelligence Unit; and Archie Kao as Sheldon Jin, a tech geek who is in charge of surveillance and tech ops.
PROMO

The series is a spinoff of "Chicago Fire," and is executive produced by Dick Wolf ("Law & Order" franchise). In addition to Wolf, executive producers include Matt Olmstead ("Chicago Fire," "Breakout Kings," "Prison Break"), Peter Jankowski ("Law & Order" franchise, "Chicago Fire,"), Michael Brandt and Derek Haas ("Chicago Fire," "3:10 to Yuma"), Danielle Gelber ("Chicago Fire") and Mark Tinker ("NYPD Blue").
For more on the series:

"Chicago P.D." is produced by Wolf Films in association with Universal Television.