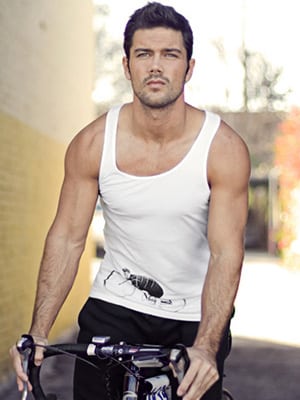 "General Hospital" head writer Ron Carlivati tweeted about a newcomer hitting Port Charles and now Soap Opera Network has the details! Per a rep for the show, actor/model Ryan Paevey is joining the cast of the soap in the contract role of Nathan West, a detective working for the Port Charles Police Department.
Originally scheduled to debut on the Friday, December 27 episode in scenes alongside Kirsten Storms' Maxie Jones, Paevey will instead make his debut on Monday, December 30 as a result of the Friday, December 20 national preemption by President Obama.
In his tweet, Carlivati said, "Look who's coming to Port Charles…," which was accompanied by a posed professional photo of Paevey. The writer subsequently tweeted, "To those who were asking me about this guy, google Ryan Paevey. #Enjoy."
Enjoy they shall!