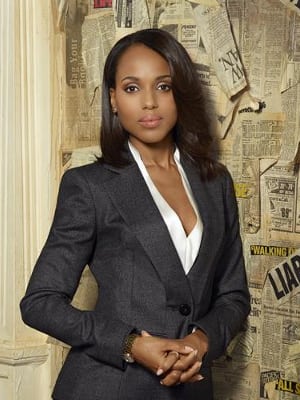 An ABC representative has confirmed with Soap Opera Network that it has cut the third season episode order of its red hot soap, "Scandal." Originally expected to air 22 episodes this season, "Scandal" will now only air 18. While the network did not give a  reason for the episode reduction, it's understood that with series star Kerry Washington pregnant and it being harder to hide a pregnancy for a lead character on a primetime series than one on daytime, due to how much time it takes to film each episode, it's likely that the reduction occurred for this reason.
With the reduction in episodes, "Scandal" will have aired just 47 episodes by the end of its third season. Most primetime series will have aired 66 episodes at that point, but "Scandal's" first season comprised of only 7 episodes as it was a midseason replacement during the 2011-2012 television season.
"Scandal" is scheduled to go on a winter break following the Thursday, December 12 episode. Barring any schedule changes as a result of its episode reduction, the series is currently scheduled to return from break on Thursday, February 27 to air its remaining third season episodes.