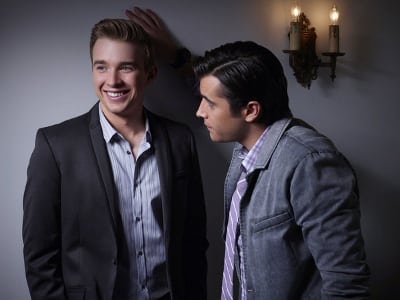 During today's "A Day of Days" fan event at Universal CityWalk Hollywood, actor Freddie Smith shared with Soap Opera Network that Guy Wilson will replace Chandler Massey in the role of Will Horton beginning in January 2014. The actor noted that the transition from one actor to the next will be seamless as the character of Will is not leaving town only to return portrayed by a different actor.
Word of Wilson replacing Massey came to light in early September, when "DAYS" actress Jen Lilley (Theresa Donovan) let slip Wilson's name as Massey's replacement during an interview .
A more specific last airdate for Massey and first airdate for Wilson are unknown at this time.