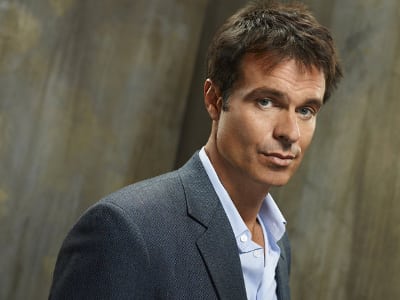 "Days of our Lives" fans are getting a bit of an early holiday gift: Fan favorite Patrick Muldoon (Austin Reed) is starring in the ION TV film, "Holiday Road Trip," along with George Hamilton and Shelley Long!
Set for a Sunday, December 1 premiere, the film follows Pat (Muldoon) and Maya (Ashley Scott), co-workers at a Washington D.C. pet supply store who are ordered to travel across the country in an RV with the company's most prized possession, dog Scoots (Uggie from "The Artist"), right before Christmas.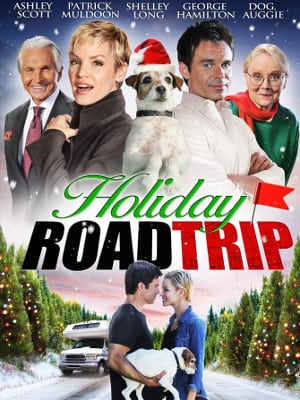 The two characters are complete opposites — "Pat eats nothing but junk food, but she wants to be healthy.  He listens to hard rock, while she prefers jazz.  He drives 95, while she coasts at a leisurely 55.  She thinks he's an uneducated man-child while he thinks she's a self-absorbed snob" — but will the trip from hell turn into one from heaven?
You'll have to wait until Sunday, December 1 at 9/8c to find out, but in the meantime, check out this fun teaser trailer!