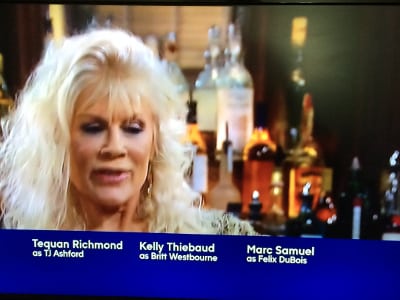 EXCLUSIVE: If you happened to be tuning into today's episode of ABC's "General Hospital," and stayed long enough for the end credits, you may have noticed a familiar face interacting with Sam McCall (Kelly Monaco) and Silas Clay (Michael Easton). "One Life to Live" and "Ryan's Hope" fan favorite Ilene Kristen was seen serving coffee to the pair in what appears to be Kelly's diner in the previews for the next episode of the drama series – airing Monday, October 28.
The question on the minds of fans now is just who might the Emmy nominated actress be playing on "GH"? She's played such memorable roles as Delia Reid on "Hope" and Roxy Balsom on "OLTL", but when she debuts on "GH" on Monday, who do you think she'll be playing? Is she taking on a new role or will she be reprising one of those familiar characters?
You'll just have to tune in to fine out!