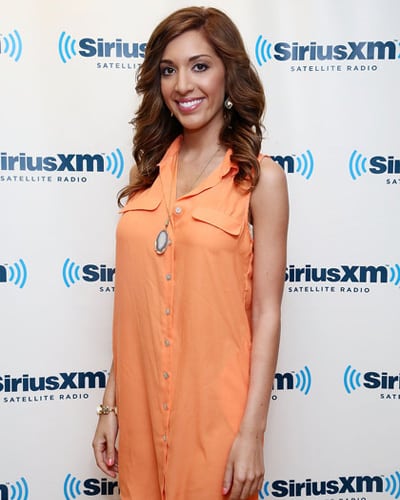 Now that snickers over the disastrous Miley Cyrus MTV VMA performance have died down, giggles and laughs of another sort are flying through the entertainment-sphere over the rumor that "Teen Mom" alum Farrah Abraham has been cast on "Days of our Lives" as a hooker! But is it true that the reality star turned porn star is now a soap opera star?
According to Radar Online, a show insider confirms that the 22-year-old single mother — who has reportedly accepted an offer from Vivid Entertainment to make an XXX vid with porn star James Deen — has landed a gig in Salem.
"Farrah initially wanted one of the lead roles, but clearly she's not a seasoned actress, so she auditioned for the role of a hooker named Destiny," the source told Radar. "Some of the cast and crew is peeved that she's even on the show because they don't think a popular daytime show that's been on the air for 50 years needs to use a ridiculous ploy like Farrah's name to get viewers."
Fortunately for diehard "DAYS" fans, a rep for the show says that not one ounce of the reports regarding Abraham's rumored soap gig is true. As we file this story under our "WTF?" section, you can check out the Teen Mom's horrendous audition tapes — which may or may not be for "Days of our Lives" — below.