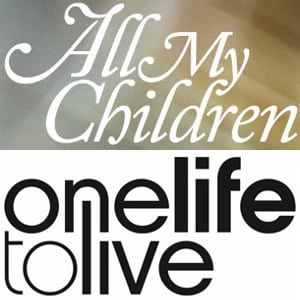 In what many fans have called the most confusing schedule in the history of daytime soap opera programming, OWN: Oprah Winfrey Network has adjusted the scheduling of "new to OWN" episodes of "All My Children" and "One Life to Live."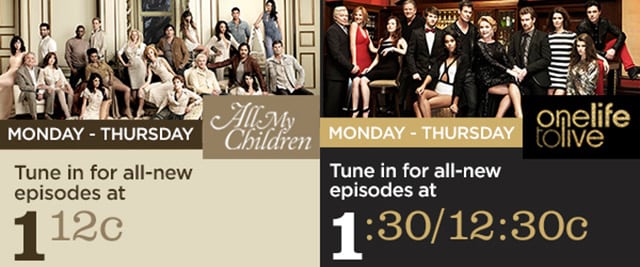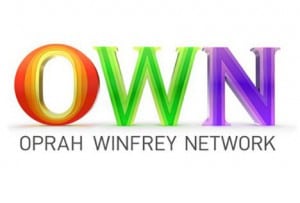 In what many fans have called the most confusing schedule in the history of daytime soap opera programming, OWN: Oprah Winfrey Network has adjusted the scheduling of "new to OWN" episodes of "All My Children" and "One Life to Live."
Effective Monday, August 5, the network will remove the repeat airings that preceded each "new" episode and the re-airing of the "new" episode that immediately followed. Additionally, "AMC" and "OLTL" will now air back to back with said "new" episodes as "OLTL" is changing timeslots.
According to recently released listings, "AMC" will continue airing at 1:00 PM ET/PT and "OLTL" will immediately follow at 1:30 PM ET/PT.
OWN began airing both soaps on Monday, July 15 as part of their summer soap fling. Ratings weren't that stellar in the first week, but both shows increased their audiences in week two.