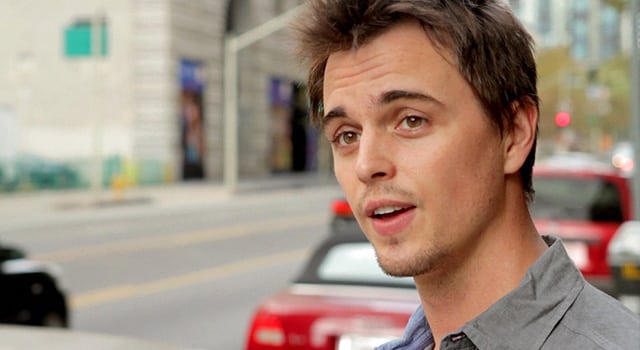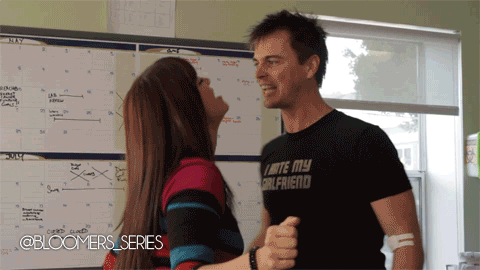 He's certainly been making a name for himself on CBS' "The Bold and the Beautiful" now that it's been revealed that his character, Wyatt Fuller, is the secret son of Bill Spencer (Don Diamont) and the half brother of rival Liam Spencer (Scott Clifton), but in the online series "Bloomers," which tells the story of seven 20-something friends growing up in the city of Los Angeles who aren't ready to bloom into their 30s, Darin Brooks finds himself dealing with a different kind of family drama.
Beginning with episode 2.3, entitled "The Unexpected," Brooks portrays Ryan, the potential baby daddy of Francesca's (Fernanda Espíndola), who she reconnects with and asks to take a paternity test to help her discover who the true father of her unborn child really is. The actor can also be seen in episode 2.10, entitled "Mum's The Word."
"Bloomers," one of the few web series that has each episode lasting longer than 15 minutes, was created by Matt Palazzolo, who also stars in the series as Brooke Matsumoto. The cast includes the aforementioned Fernanda Espíndola as Francesca Rosa-Tutu, Kirstin Barker as Clarissa Goldberg-Zimmerman, Holly Holstein as Karen Goldberg, Jay Ali as Vaughan Daldry, Nathan Frizzell as Ross Buchanan, and Swati Kapila as Joanna Ali Karamali.
For more on "Bloomers," and to watch all episodes, visit www.bloomerstheseries.com.
Season Two Trailer: