'Days of our Lives' Stars Tackle 'Middle Ages'
Rogue Cowgirl Productions, Inc.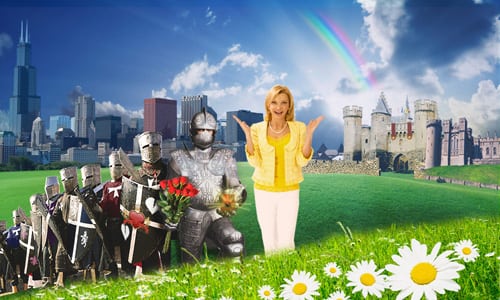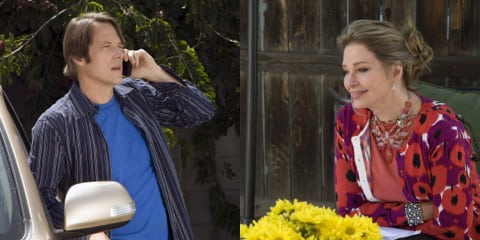 [box_light]Rule #9 – Never give your boundaryless mother a key to your own private Idaho[/box_light]
She's back! Actress Devin Mills returns with a second season of "Dating in the Middle Ages," a series that follows a woman named Samantha (Mills) who is searching for her modern day Cary Grant. In the new season, which debuted on Tuesday, July 30, the online series brings "Days of our Lives" stars Deidre Hall (Marlena Evans) and Matthew Ashford (ex-Jack Deveraux) on a ride for the "Ages."
Hall portrays Samantha's mother, Fiona Fleming, who Mills says, "…is constantly trying to set me up with (who she thinks is) Mr. Right which unfortunately turns out incredibly wrong. And she even sings in one of the episodes."
Playing Samantha's love interest, Nick Hamilton, Ashford's character is described as a "non-fiction writer who meets Samantha at a lecture, 'Hygiene in the Middle Ages,' and asks her out on a date which hopefully will turn into something more.  He also appears in one of her medieval fantasy sequences where things get a little hot and steamy." That fantasy sequence occurs in episode 1, which can be viewed below:
For more on "Dating in the Middle Ages," visit the official website, like it on Facebook or follow it on Twitter.