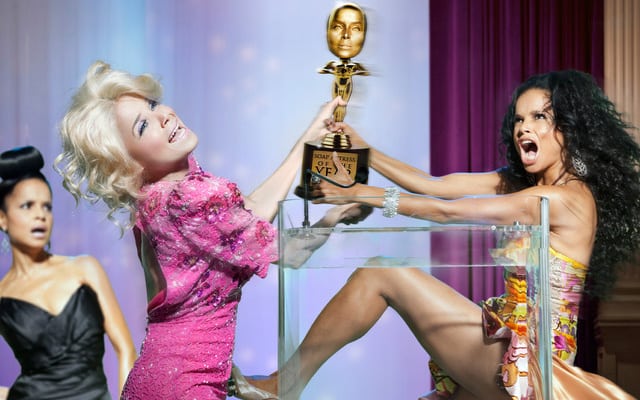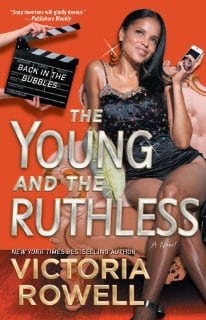 "We're going to bring you fresh faces, other faces, familiar faces…primetime, daytime, film stars…you're gonna be so excited! I'm bringing you bubblicious, soapalicous, down and dirty, evil dressing room dalliances, sexy, steamy…wow, I lost myself there," says Victoria Rowell enthusiastically and physically to viewers in a promo highlighting her Kickstarter campaign to help fund "The Rich and the Ruthless," a primetime pilot she hopes will placate fans of "The Young and the Restless," who for a number of years have been clamoring for her to return as Drucilla Winters. The potential series follows Rowell's success with her books "Secrets of a Soap Opera Diva," and "The Young and the Ruthless: Back in the Bubbles," which was released earlier this year.
According to the Kickstarter website for the project, "The Rich and the Ruthless" is a comedy series/primetime soap opera that combines elements of "Soap Dish" and "The Office." It follows the behind the scenes secrets and scandals surrounding the fictional iconic soap opera, "The Rich and the Ruthless." The project is seeking $50,000 to reach its goal in order to fund the project, which currently has received $741 from 19 backers with 28 days left to go. Perks range from a thank you (if pledging $1 or more) to a possible speaking role (if pledging $10,000 or more).
"The man behind the show is Augustus Barringer, He is as brilliant as he is cut throat which allowed him to build the show up from nothing to the Soap Opera empire it is today. He is surrounded by his twin children angling for money and power, and underling Executive angling for his own slice of power. But the real circus of the show involves the colorful cast of 'actors' on the soap that may be more spoiled, more ruthless, and more calculating than the executives," reads the breakdown of the series.
For more information on the project, click here.