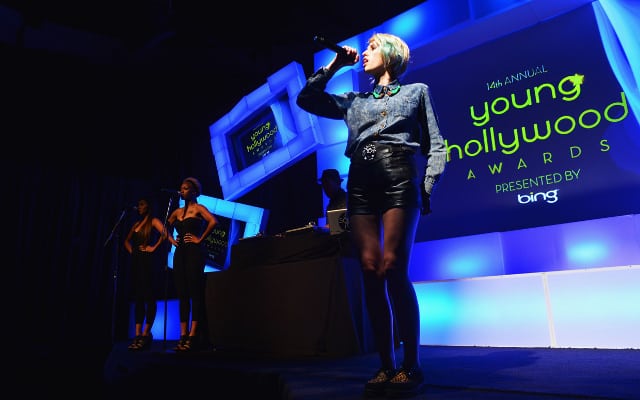 Considered the Oscars for the young, The CW Television Network announced in early May that it'll broadcast "The 15th Annual Young Hollywood Awards," which marks the first time the awards show will be broadcast on television. Earlier today it was announced Michael Levitt ("The Billboard Music Awards", "TV Land Awards", "Scream Awards", "Producers Guild Awards", "World Music Awards", "A-List Awards" and "ALMA Awards") would be the executive producer of the telecast. The awards celebrates the best emerging talent in film, music and television.
"The power and influence of young Hollywood is undeniable. To be honored on the Young Hollywood Awards makes an important statement about a celebrity's star power and appeal to this all important demographic. I couldn't be more excited and more proud to be part of an award show franchise that celebrates today's most buzz worthy celebrities and certifies them as tomorrow's superstars," said Levitt in a statement.
"Michael is a trusted producer with deep relationships in the industry," said Jay Penske, Founder, Chairman and CEO of Penske Media Corporation (PMC) and owner and Executive Producer of the award show. "He possesses an incredible ability in creating exciting, engaging, and memorable shows making him the perfect choice to produce this year's broadcasted Young Hollywood Awards."
The event will will air Thursday, August 1 on The CW from 8:00-10:00 PM ET/PT from The Broad Stage in Santa Monica, CA. The first round of honorees includes Lucy Hale ("Pretty Little Liars"), Kit Harington ("Game of Thrones"), Liam James ("The Way, Way Back"), Tatiana Maslany ("Orphan Black"), Kelly Osbourne ("Fashion Police") and AnnaSophia Robb ("The Carrie Diaries").
Some of today's top stars including Scarlett Johansson, Armie Hammer, Kristen Stewart, Taylor Swift, Ryan Gosling, Zac Efron, Justin Bieber, Jake Gyllenhaal, Dakota Fanning, Jessica Alba, Liam Hemsworth, Ashley Greene, Emma Stone, Nick Jonas, Mila Kunis, and Shia LaBeouf, among many others, have been recipients of a Young Hollywood Award before breaking out.