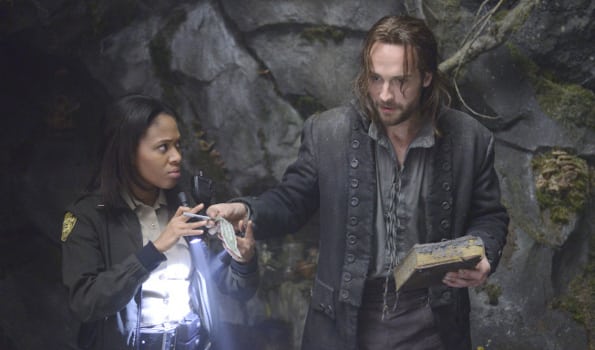 If you're practically losing your head in excitement over Fox's new series, "Sleepy Hollow," then you're in luck: The network is holding a contest in which three cities will win an exclusive advanced screening of the mystery-adventure drama!
Fans of the upcoming show can demand that their city be one of the three to get an advanced screening by voting for their place of residence. The three cities that have the highest online vote tally by Monday, August 19 at 5PM PT will receive free advanced screenings in local theaters prior to the show's Monday, September 16 premiere.
"Sleepy Hollow" is a modern day rendition of Washington Irvine's classic in which Ichabod Crane (Tom Mison, "Salmon Fishing in the Yemen") is "resurrected and pulled two and a half centuries through time to unravel a mystery that dates all the way back to the founding fathers. To save the enigmatic town of Sleepy Hollow – and the world – from unprecedented evil, Ichabod pairs up with Det. Abbie Mills (Nicole Beharie, "Shame," American Violet"), a young cop whose own supernatural experiences help the two form an unlikely bond."
To vote for your city, go to http://demandsleepyhollow.com.