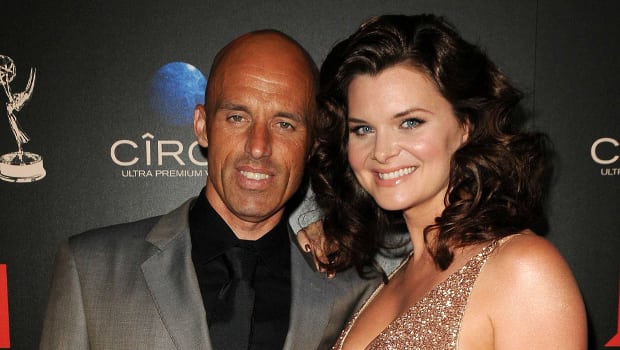 She makes motherhood look effortless and just won her fifth Emmy, making everyone wonder if there's anything "The Bold and the Beautiful's" Heather Tom (Katie Logan) can't do. Well, apparently not, as she's also quite the interior design expert, which she has proven alongside her husband, James Achor, in the pair's new HGTV design show, "Renovation Unscripted." But don't fret if you missed the premiere of the fun reality series: HGTV is airing episodes this weekend!
Originally slated to air via a marathon last week, two episodes of the show will now be available for viewing on Saturday, June 29 at 4PM and 4:30PM EST. The first will have the pair redecorating a television executive's kitchen and dining room, and the second will have them completely redoing a homeowner's library.
For more information on the show and episodes, check out hgtv.com.