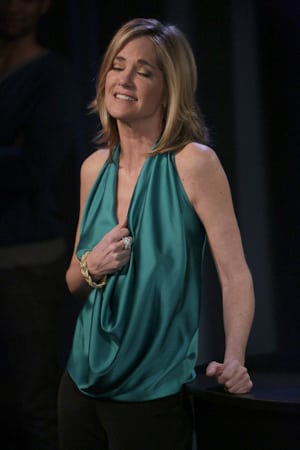 As exclusively reported by Soap Opera Network in early April, Blair Cramer (Kassie DePaiva) wow'd the Shelter crowd with song on The OnLine Network's "One Life to Live" on the Thursday, May 30 episode as Llanview experienced a peculiar blackout. As everything seemed to be going wrong, Todd Manning (Roger Howarth) insisted that Blair entertain the crowd until the power was restored.
The song Blair sang was "No Regrets," DePaiva's hit single off her 2004 CD of the same name. As sung by Blair, "No Regrets" featured lyrics that were a subtle hint to Todd that Blair's not over him.
Watch the clip below or watch the full episode at your leisure.
FULL EPISODE