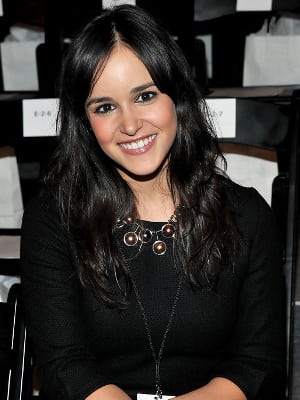 Though the official announcement of FOX's fall schedule won't be happening until Monday, the network has released a sneak peek of the new programming it has picked up and plans to air next season (2013-2014). And it looks like "Brooklyn Nine-Nine," a comedy starring "One Life to Live's" Melissa Fumero (ex-Adriana Cramer) made the cut! Read on for details on that as well as the three other comedies and five dramas FOX has given teasers for!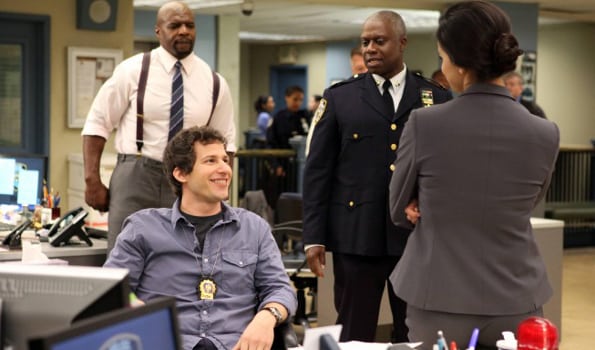 "Brooklyn Nine-Nine"
This single camera ensemble comedy follows a detective who doesn't take anything seriously as he faces a new by-the-book boss who wants him to grow up and respect his profession. In addition to Fumero, the show stars Andy Samberg, Andre Braugher, Terry Crews ("Everybody Hates Chris") and Joe Lo Truglia ("Reno 911!").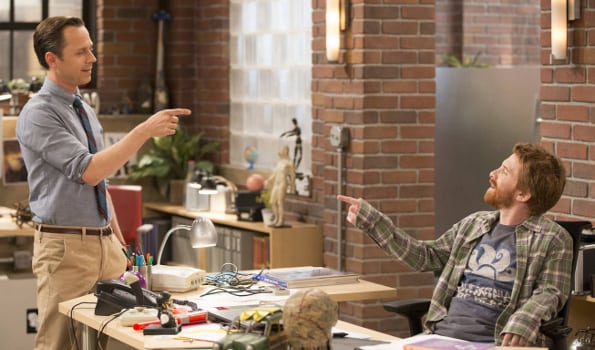 "Dads"
From Emmy Award winner Seth MacFarlane, Wellesley Wild and Alex Sulkin, this comedy follows two successful guys — who were also childhood best friends — whose lives are turned upside down when their fathers move in with them. The show stars Seth Green and Giovanni Ribisi, as well as Martin Mull, Peter Riegert ("The Good Wife"), Brenda Song ("Revenge") and Vanessa Lachey.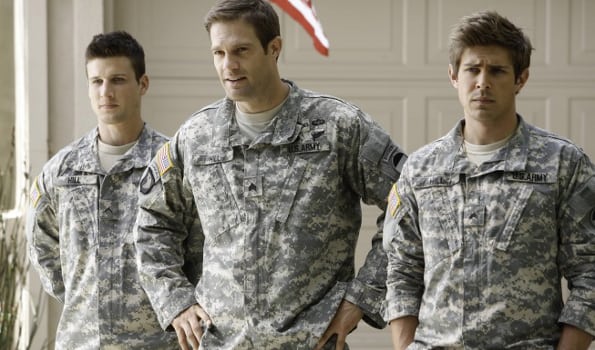 "Enlisted"
Starring Geoff Stults ("October Road"), Parker Young ("Suburgatory"), Keith David ("There's Something About Mary"), and Chris Lowell ("Private Practice"), this comedy follows three brothers getting to know each other again amidst misfits at a Florida Army base.
"Surviving Jack" (working title)
Starring Christopher Meloni and Connor Buckley ("Deception"), this "coming of age" comedy is based on Justin Halpern's best-selling autobiographical book, "I Suck at Girls."
"Us & Them"
This drama stars Jason Riter ("Parenthood") and Alexis Bledel ("Gilmore Girls," "Mad Men") as a young couple whose path to happiness is screwed up by their closest family and friends.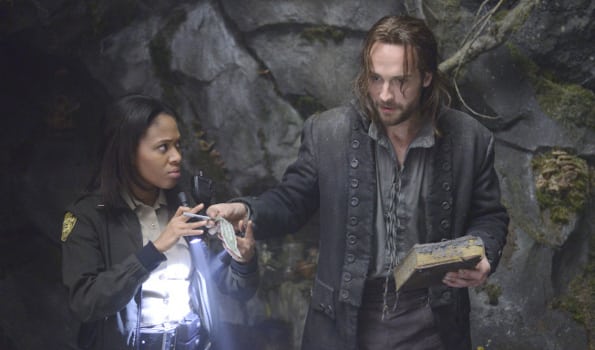 "Sleepy Hollow"
This thrilling new action-adventure drama is a modern retelling of Washington Irving's classic. It stars Tom Mison as Ichabod Crane, who is resurrected and pulled two and half centrues through time to find that the world is on the brink of destruction. It drama also stars Nicole Beharie ("The Good Wife"), John Cho and Katie Winter.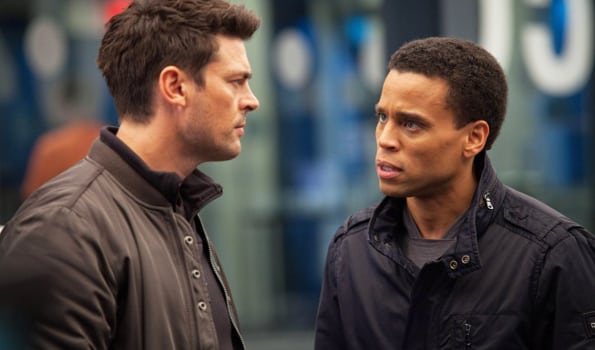 "Almost Human"
From Emmy Award winning executive producer J.J. Abrams ("Lost"), and starring Karl Urban ("Star Trek") and Michael Ealy ("Common Law"), "Almost Human" is an action-packed police drama set 35 years into the future, when police officers are partnered with highly evolved human-like androids.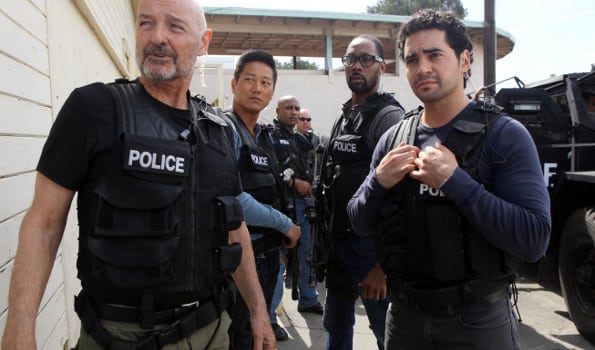 "Gang Related"
This gritty drama stars Ramon Rodriquez ("Charlie's Angels") and Terry O'Quinn ("Lost") as Gang Task Force members who try and take on three of Los Angeles' most dangerous gangs.
"Rake"
Greg Kinnear ("As Good As It Gets") makes his broadcast television debut in this bold legal drama that follows an attorney who takes on cases nobody else will touch — while also dealing with a self-destructive personal life.