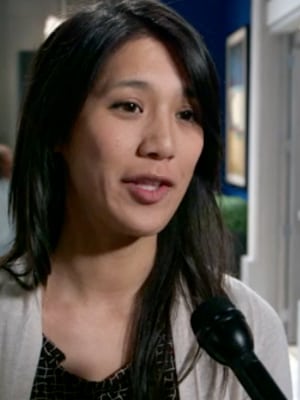 On Monday, April 1, ABC's "General Hospital" will celebrate its 50th anniversary. While the previously planned celebratory episode will now air on Tuesday, April 2, due to a national network preemption on Wednesday, March 13, fans will not be disappointed with the returns of such "GH" legends as Rachel Ames (Audrey Hardy), Stuart Damon (Alan Quartermaine) and Chris Robinson (Rick Webber), who were all originally scheduled to appear on the Friday, March 29 episode of the soap prior to the aforementioned preemption.
In an interview discussing "GH's" golden anniversary, Agnes Chu, Director of Daytime Programming, Disney/ABC Television Group, says, "Fifty years is an incredible achievement. It's the longest running daytime soap opera in America [currently on air], and for ABC we couldn't be more thrilled. It's been a wonderful journey and we're excited about more journey's to come."
When Frank Valentini and Ron Carlivati took the reigns of "GH" in early 2012 as executive producer and head writer, respectively, many fans were worried that it may have been too late to save the series from possible cancellation, but Chu has faith in her team.
"I think with anything it's always about the people and it's always about the vision," she says. "Frank Valentini has an incredible vision for the show. He's a wonderful leader and he's really been able to bring back all the wonderful people and characters that have made 'General Hospital' such a favorite and such a heart warming thing to have in your living room. But I also think that he's been able to re-vitalize it and bring it into 2013 in a way that feels relevant and feels authentic."
"Ron Carlivati is an incredible storyteller as well. Them together have really been able to find that great balance between the legacy of 'General Hospital' and all this new and exciting…I would just say very modern storytelling that makes it great."
"General Hospital" premiered on April 1, 1963 on the ABC Television Network.