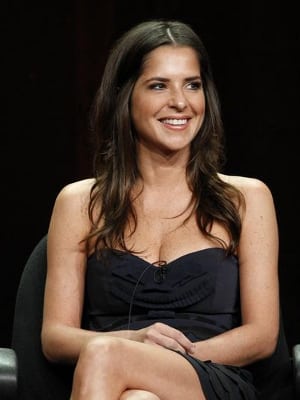 On Saturday, April 6, fans of ABC's "General Hospital" will be able to learn more about the 50 year history of one of television's longest running programs. On that day, ABC News will feature the soap during that night's airing of "20/20," Soap Opera Network has learned.
"GH's" Kelly Monaco (Sam McCall) tweeted on Monday, "Just finished a sit down interview with 20/20 for #gh 50 year anniversary. #blessed #proud #honored." Lisa LoCicero (Olivia Falconeri) also tweeted about being part of the episode. "But the lovely man doing the story for '20/20′ did tell me i am a 'sound bite machine'…" More star appearances are expected to be announced next week along with the timeslot in which fans can expect to tune in.
In Related News…
Due to the Wednesday, March 13 pre-emption of "GH," the soaps planned 50th anniversary episode will now air on Tuesday, April 2, per a revised sheduling update issued by the network to Soap Opera Network. The Friday, March 29 episode, which was to feature the returns of such "GH" legends as Rachel Ames (Audrey Hardy), Stuart Damon (Alan Quartermaine) and Chris Robinson (Rick Webber) will now air on Monday, April 1, which is 50 years to the day since the soap premiered on ABC.

Beginning Friday, March 29 at 10:00 PM ET/PT and running through Monday, April 1 at 12:00 AM ET/PT (Sunday night/Monday morning), SOAPnet will air a 50-hour marathon of 50 classic episodes from the 50 years of the daytime drama series. The very first episode of the program will be featured.