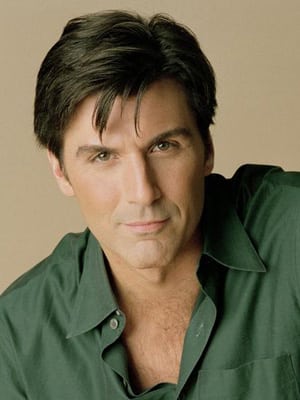 "All My Children's" Pine Valley has been a bit of ghost town since the show left the air back in 2011, but not any more: Monday, February 25 marked the first day that past and new actors alike stepped into TOLN's version of the legendary soap's fictional town in Stamford, Connecticut — and judging by actor tweets, it seems the first week of taping is going well!
"It was a bright, sunny day in Pine Valley today, even for Dr. D!" joked Vincent Irizarry, who has reprised his role as David. Added Eric Nelson, who's playing a SORASed AJ: "Filming today was amazing… I have the best cast and crew ever!"
Cady McClain, who has returned as Dixie, also had a memorable first day back, not only because of the welcome gift baskets Prospect Park surprised the cast with, but also because, as she tweeted, it was a "history making day, like when serial drama went from radio to TV."
Hoping to capture every moment of the special first day back, Jordi Vilasuso, who's returned as Griffin, videotaped many of the major moments in partnership with his soap-supporting production company, Paos Revolution. Two of the videos he posted include a behind-the-scenes tour of the actor's new dressing rooms, as well as Jill Larson's reaction to the sets on which she'll play Opal.
"[It was] a historic first day of filming," added AMC's supervising producer, Sonia Blangiardo. "[We] hope to make Agnes [Nixon, show creator] proud!"