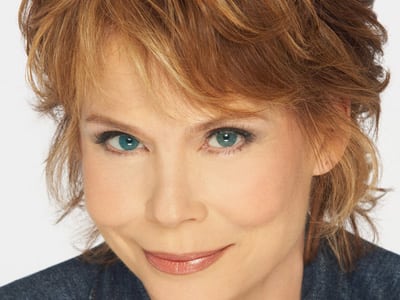 Earlier today, Prospect Park announced that actress Julia Barr will reprise her role of Brooke English on TOLN's "All My Children," which resumes production on Monday, February 25.
Barr, who last appeared during the finale episode of the soap opera's ABC run in September 2011, has signed on as a series regular, a Prospect Park representative tells Soap Opera Network. The actress had previously appeared on the soap in a recurring capacity after being dropped from contract status in December 2006.
It was long rumored that Barr would be returning to the series after it was announced that "AMC" was looking to recast the role of JR Chandler (last played by Jacob Young). "Faith" was code for Brooke in the breakdown.
Barr's signing brings the total number of returning cast members signed on to the new "All My Children" to nine. Barr is joined by Darnell Williams (Jesse Hubbard), Debbi Morgan (Dr. Angela Hubbard), Vincent Irizarry (Dr. David Hayward), Lindsay Hartley (Cara Martin), Jordi Vilasuso (Griffin Castillo), Jill Larson (Opal Cortlandt), Thorsten Kaye (Zach Slater) and Cady McClain (Dixie Cooney). David Canary (Adam/Stuart Chandler), Susan Lucci (Erica Kane) and Michael E. Knight (Tad Martin) are all said to be involved in some capacity, but TOLN has yet to confirm their involvement. Of course, Canary did appear in a picture at the "AMC" studios yesterday with Jill Larson (Opal Cortlandt).