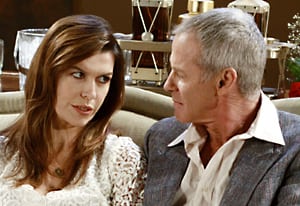 Monday, November 19, 2012
When we left off Friday, AJ cut his ankle bracelet off to race to Sam's due to Tracy's manipulation. Before he was handcuffed back to the police station, he met his new nephew Daniel and shared his hope that Jason is alive so that he can make amends for his past. I think apart of Sam believed him, whether she wanted to admit it or not. I just hope that they do not put them together. However, from the looks of it, they may be hinting at the possibility. A triangle with McBain in the making?
Robert, Elizabeth, and Olivia continued their trying to getting to the bottom of Olivia's vision. They decided they needed more proof before saying anything to Anna. Robert is convinced Faison is behind this and will stop at nothing to find out for sure.
Anna and Faison as Duke shared a tender moment and kiss. Before things escalated, Anna held back. He seemed different she explained. Faison showed understanding. Frusrtration and anger soon gave way after she left. Of course things are different Anna. It's not Duke! I really hope she goes with her instinct before it is too late. If Robert and Luke have anything to say about it, Faison is down for the count! I just hope when the real Duke is revealed to be alive, it doesn't set Anna over the edge. Not to mention Robin being alive.
Spinelli chose Ellie over Maxie and she expected otherwise? She threw him away and he gave his word so of course he did. Maxie brought up the fact that may be the only reason he is choosing her. I will say it again. Please, Spinelli. You are are better off with Ellie!
I am loving the new found relationship of Dante and Sonny and the fact that they are taking his help for the surrogate.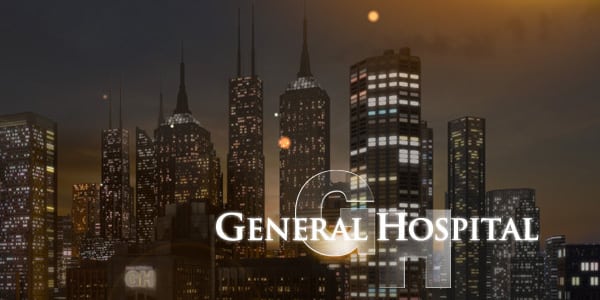 Tuesday, November 20, 2012
If you have not seen today's episode, you will need Kleenex. One word to describe it….EPIC. I am sure the show will be nominated for an Emmy again and even win. I also see Emmy noms for Jane Elliott. She sparkled as Tracy today.
Carly goes to see Todd at his office to get help with her situation with Michael and who does she see in his chair? Connie. Todd walked in and confirmed they shared the office and she runs Crimson again. Needless to say , the exchanged words and Carly even took a thong from Connie's hand and put it around her throat. if Todd wasn't there, Carly surely would have gone further. Connie was not the only one Carly wanted dead. She expressed to Todd that she wanted to kill AJ. Todd told her that would get her Michael and the rest of her life. Todd also explained he would miss her. AWW. I just hope Todd tells Carly everything before he loses her. I think he will soon.
Sonny went to see Alexis at Kelly's to get her help to keep AJ away from Michael. Alexis explained that he had no grounds for a restraining order or any legal action. After Alexis left, Sonny and Shawn discussed him helping with his Connie/Kate situation. It was not revealed just how Shawn would help yet, but should be interesting.
Robert went to Patrick's to give Emma a gift and Patrick explained she already went to school and could go in person to give it to her. Robert explained why he was not at Robin's funeral and gave him advance to spend as much time with Emma as possible and always choose her instead of his career. Before Robert left, Patrick gave him a heartfelt hug. It was beautiful.
Starr and Michael over coffee talked about the fact they haven't been together yet and how things were complicated otherwise and they just were grateful to have each other. Starr suggested there could be a middle ground? AJ and Carly are both wrong, they are both right, just accept them both. Good advice I thought. Michael explained they won't accept each other.
John went to see Sam and showed him manifests of ships that were there the night Jason got shot. John tried to tell her to slow down and get some perspective on the situation and that they can take Danny to the park. Sam snapped at him and said she won't give up and that he should worry about his own family and his own life.
AJ was granted another chance because of Tracy's trick.
Last, but certainly not least, the death of John Ingle was written into the show as The Quartermaine's said goodbye to Edward. It was epically beautiful, heartwarming, well written, and well acted by all. AJ called Sam and Michael to tell them of the situation and informed them to say their goodbyes. The best part was when Sam sat Danny on the bed, Edward took his finger.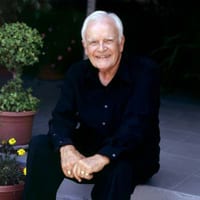 Wednesday, November 21, 2012
Port Charles mourned Edward and celebrated Thanksgiving today as only Port Charles can.
Skye Chandler Quartermaine and her daughter Lila Rae arrived in town to mourn her adoptive grandfather.
Sonny went to see Michael to offer sympathy for Edward. He quickly reminded Michael that he was his father. Michael snapped back and insisted he did not make Edward's death a competition with AJ.
As Tracy was in the Quartermaine mausoleum, Ned showed up to greet his mother. they shared a tender moment and some memories. After some time, Ned left Tracy to have some time alone. When Ned arrived at the house, bickering and arguing of course took place. Michael arrived and scolded them and reminded them of what they day was, what was important and what they were there for. They agreed.
Steven and Olivia went to eat Thanksgiving dinner at Kelly's and as Shawn was bringing their plates, she saw a vision of Heather. Her vision proved true as she was there eating posing as a nurse in a black wig.
After closing, Sonny went to see Shawn at Kelly's regarding Kate/Connie. It was revealed that Shawn kidnapped her for Sonny. Sonny expressed hope Kate would be back for Christmas.
Heather went to the Quartermaine's to look at Edward's will stating, "Edward, you thought of everythng" and got caught by Skye, threatened her, but not before Skye yelling and the family coming in and Heather getting sent back to Ferncliff. As she left, Heather destroyed the living room and table with the Thanksgiving meal. The doorbell rang and there were several boxes of pizza, the Quartermaine's traditional Thanksgiving meal. They showed Edward and Lila going off to the light together, just then. It was beautiful. After sharing some memories, remembering the First we sing then we eat phrase by Edward, the Quartermaine's began singing, and Ned made a toast to Edward.
At the very end, they showed Heather at Ferncliff yelling repeatedly I know something the Quartermaine's don't know! That cliffhanger is sure to be interesting and keep us tuned in.
Thursday, November 22, 2012
An encore airing of the September 11, 2012 episode was broadcast. 
At the hospital Monica, Patrick and Steve work hard to help patients all over Port Charles who are affected by Jerry's deadly virus.  Edward Quartermaine arrives and we see him bestow life and gratitude upon Emma.  Meanwhile McBain, Dante and Lulu work together to defuse the bomb rigged to the anti-serum.   Sonny and Shawn help Alexis escape as Jax tries to take down his brother Jerry.  At the end of the episode, as a shoot-out occurs near the boat dock, Dante and Lulu's kiss is interrupted by an explosion.
Friday, November 23, 2012
"General Hospital" was pre-empted.