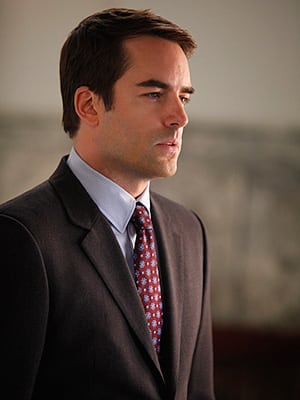 Although CBS canceled "Made in Jersey" in early October due to low ratings, the network has since decided to air two unaired episodes of the series beginning with tomorrow's episode entitled "Camelot," which follows series stars Janet Montgomery and Kristoffer Polaha as they represent a wealthy woman acting as a surrogate to her comatose sister. After learning the facts of the case, Martina (Montgomery) begins to suspect the husband may be up to no good.
Chris Beetem, who has appeared on both "As The World Turns" and "One Life to Live," will portray Mason Burch, the husband in the episode. Beetem most recently appeared in episodes of "Royal Pains," "Unforgettable" and "Pan Am."
The episode of "Made in Jersey" is scheduled to air Saturday, November 24 at 8:00 PM ET/PT on CBS. An additional episode will air on Saturday, December 1.