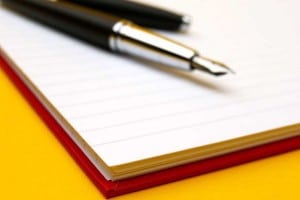 (SoapOperaNetwork.com) — New head writer Josh Griffith makes some changes to "The Young and The Restless" writing staff.
Associate head writer/breakdown writer Marla Kanelos has left the show.   Taking her spot on the breakdown team is Lisa Seidman, who returns for her second stint with "Y&R".   Seidman wrote for the show from July 7 – October 2, 2008, and last worked on "Hollywood Heights" where Griffith was the head writer.    Brent Boyd, another "Hollywood Heights" alum, is the  show's new script editor replacing Beth Milstein.   This is  Boyd's first time writing for a daytime drama.   Milstein, who has been "Y&R's" script editor since 2008, will transition over to writing scripts.
For discussion on these topics and more, join us in the Writers/Directors thread at the SON Community.