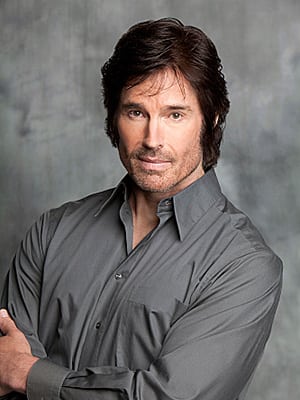 After word broke on Saturday, August 11, that Ronn Moss would be departing CBS' "The Bold and the Beautiful" after 25 short years portraying Ridge Forrester, the actor has broken his silence on Twitter.
When @MarciaHarris7 tweeted Moss and said, "u will regret your decision to leave the show..u can't just throw away 25 years like that. .and what about us? We don't matter?" the actor responded to the tweet with much appreciation, but also added a cryptic message. Moss' tweet read, "You matter so much. More than you know. Will explain soon. Please be with us. We need you more than ever. All of you. Love." The actor gave almost the exact same response to twitter follower @katka1979, who tweeted Katherine Kelly Lang (Brooke Forrester) and asked her to "please ask @Ronn_Moss or @devindevasquez [Moss' wife] if Ronn really leaves B&B. I dont want him to leave. I cry, am sad." Moss replied to the tweet and said, "Try not to be sad. Will explain in a couple days. Hang in there with us. We love you guys."
What Moss (@Ronn_Moss) may be alluding to by saying he'll explain in a couple of days is that on Tuesday, August 14, he will tape his final episodes as a contracted cast member of the drama series. He may not be able to speak openly about his reasons for leaving until his contract cycle has expired. Additionally, when CBS renewed "The Bold and the Beautiful" in November 2010, it was only a two-year deal that carried the series on the network through the upcoming 2012-2013 television season. With budget cuts expected in order to ensure the show continues beyond this coming season, it's only logical that some drastic measures have to be made – including the loss of a major star like Moss, who reportedly refused a cut in his salary, which is the primary reason for his departure according to Entertainment Weekly.
I can't even tell you all how much I LOVE YOU all so frickin' much. You're the best. The Best!!

— Ronn Moss (@Ronn_Moss) August 12, 2012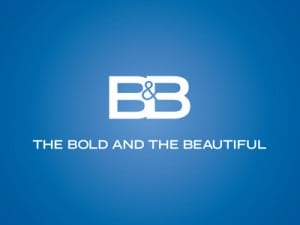 In a bit of irony, "The Bold and the Beautiful" is the only soap to increase its audience season to date (September 19, 2011 through August 5, 2012) in both households (2.4 vs 2.2) and Women 18-49 rating (1.1 vs 0.9) compared to the 2010-2011 television season (September 20, 2010 through September 18, 2011). Additionally, "B&B" went from a tie for fifth place (out of six soaps) in the key sales demo from the 2010-2011 season to a tie for second (out of four soaps) in the demo this season.