via Press Release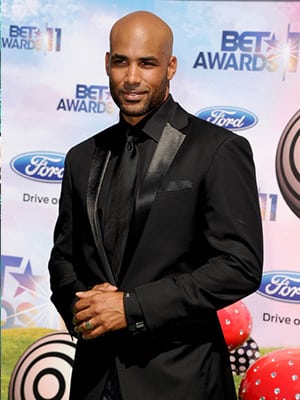 TOM CAVANAGH TO STAR IN LIFETIME ORIGINAL MOVIE KILLER AMONG US
Captivating Film Co-Starring BORIS KODJOE and TESS ATKINS
set to Make World Premiere September 8
LOS ANGELES, CA (August 14, 2012) – Golden Globe® nominee Tom Cavanagh (Scrubs, Ed) will star in the Lifetime Original Movie Killer Among Us, which will make its world premiere on Saturday, September 8, 2012, at 8:00PM ET/PT. Inspired by a true story, the film follows Nick Carleton (Cavanagh), a widowed father of three who is coping with the loss of his beloved wife, while minding his teenage daughter Alex, (Tess Atkins, Girl Fight, The Killing) as she bravely tries to uncover the ruthless murder of her mother.
In Killer Among Us, Alex (Atkins), reeling from her mother's shocking and mysterious murder, is trying to help her family's life get back to normal, taking on the role of mother for her two younger siblings and lending a hand to her father Nick (Cavanagh). With no leads and the case growing cold, the police have no choice but to close their investigation. Not ready to give up, police detective Joseph Moran (Boris Kodjoe, Resident Evil: Afterlife, Soul Food) takes an unorthodox approach to try to find the killer by enlisting Alex's assistance, which may put her in harm's way. Reluctant to help at first, Alex begins to search for clues and anything out of the ordinary that could help solve her mother's murder. But what she slowly begins to unearth is something more shocking than anything she could have ever imagined.
Killer Among Us was written by Katherine Fugate, directed by Bradley Walsh and produced by Front Street Pictures/Ordinary Road Productions. Executive producers include Harvey Kahn, Jack Grossbart, Linda Kent and Fugate.
ABOUT LIFETIME
Lifetime Television is committed to offering the highest quality entertainment and information programming, and advocating a wide range of issues affecting women and their families. The network posted major growth in viewership among the key demographics in Second Quarter 2012 versus Second Quarter 2011, posting a 13% jump among Women 18-49, +5% among Adults 18-49 and +1% in Women 25-54. Additionally, among Women 18-49, Lifetime marked the network's strongest 2Q growth in 10 years. Lifetime Television®, LMN®, Lifetime Real Women® and Lifetime Digital™ are part of Lifetime Entertainment Services, LLC, a subsidiary of A+E Networks. A+E Networks is a joint venture of the Disney-ABC Television Group, Hearst Corporation and NBC Universal.