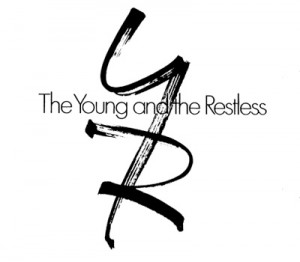 "The Young and The Restless" is making major changes at the top.  Executive Producer/Head Writer Maria Arena Bell is leaving the show and is being replaced by Jill Farren Phelps, who will be the new Executive Producer, and Josh Griffith, who will be the new Head Writer.
Co-Head Writer Scott Hamner is also leaving the show. The status of Hogan Sheffer, the show's other Co-Head Writer, is currently unknown.
via Press Release
LOS ANGELES, July 26, 2012 — Jill Farren Phelps has been named Executive Producer of THE YOUNG AND THE RESTLESS, daytime's number one drama, and Josh Griffith joins the series as Head Writer, it was announced today by Steve Kent, Senior Executive Vice President, U.S. Programming at Sony Pictures Television.
"We are excited to have such a talented daytime veteran leading our team at 'Y&R.'  Jill has a stellar record of success in the daytime genre," said Kent. "We are also happy to welcome Josh back to THE YOUNG AND THE RESTLESS and are looking forward to his creative input and ideas."
"On behalf of everyone at 'Y&R,' we extend our sincere thanks to Emmy® Award-winning Maria Bell for her contributions to the show over the last five years. We wish her the best of luck and continued success," he added.
Phelps has been the executive producer of five daytime dramas and two prime time cable dramas: "Santa Barbara," "Guiding Light," "Another World," "One Life to Live," "General Hospital," the first season of "General Hospital: Night Shift" and "Hollywood Heights."  As an executive producer, Phelps has been nominated for 14 Daytime Emmy Awards and has won seven times (1988–1990, 2005, 2006, 2008 and 2012).
Griffith's writing career includes "As the World Turns," "One Life to Live," "Santa Barbara," "Sunset Beach," "General Hospital," "The Young and the Restless" and "Hollywood Heights." He has received four Emmy Awards and four Writer's Guild Awards.
THE YOUNG AND THE RESTLESS has been the number one rated daytime drama for more than 23 years and is in its 39th season.  The show is broadcast weekdays (12:30-1:30 PM; 11:00 AM-12:00 Noon, ET/PT) on the CBS Television Network and is produced by Bell Dramatic Serial Company, in association with Sony Pictures Television.