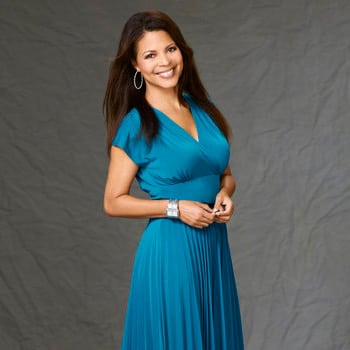 Renee Jones has made one of the most daring decisions of her life. The "Days of our Lives" actress has decided to quit acting and leave the NBC daytime soap after a 20-year career that has spawned one of the longest and most successful pairings in daytime with her character Lexi Carver and James Reynolds' Abe Carver.
"Like they say, life is not a dress rehearsal! I am so excited about this decision. It's been on my mind for over a year. I am so grateful to Days for 20 years of steady employment — it's been a fantastic opportunity — but I finally had to stop and ask myself, 'What really makes me happy? What really brings me joy in life?' And it's not acting," said the actress in an interview with TV Guide's Michael Logan. "I just don't want to do this anymore. I was raised on a farm in Georgia and I want to get back to that silence, that solitude. I want to spend all day enjoying nature, experiencing God. Every so often production at 'DAYS' will go dark for a couple of weeks and I feel relived. I feel free. I'm like, 'Wow, there's a whole other world out there!' Acting now feels like a chore and I need a break — maybe for a good long time, maybe forever."
In addition to her time at "DAYS," Jones has appeared on "Santa Barbara," and episodes of such shows as "L.A. Law" and "21 Jump Street."
For more from Jones on why she's leaving "Days of our Lives" and the next chapter of her life, head on over to TV Guide.com.
Jones' exit storyline is scheduled to air in June.