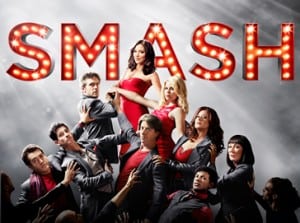 (SoapOperaNetwork.com) — As previously reported, Thorsten Kaye has landed a recurring role on NBC's highly-anticipated new musical drama, "Smash." In case you have lost all contact with American media during the past three months of promotions for "Smash," the series that heralds Steven Spielberg as an Executive Producer debuts "the Monday after the Superbowl" (February 6). Kaye will be playing the love interest of producer Eileen Rand, played by Academy Award winner Angelica Huston. This afternoon, a reliable source close to the actor revealed a few new details about the role.
Kaye will air in at least nine episodes of "Smash" this season. His character debuts as a bartender named Nick. Kaye is reportedly set to debut on the seventh original episode of the season which is tentatively scheduled for a March air date. The former "All My Children," "Port Charles," and "One Life to Live" star therefore should air through to the conclusion of the fifteen episode first season of "Smash."
NBC's new entertainment chief, Robert Greenblatt, is hoping that "Smash" will become the first original, scripted smash hit in years for the long-struggling network. Insiders reveal that the pilot for the series cost ten million dollars to produce, and subsequent episodes are estimated at a cost of four million a piece. Estimates also indicate that the network has spent in the ball park of ten to twenty million dollars saturating the media market with promotions for the series. The first episode of the series began airing on Hulu, iTunes and in airlines weeks ago. The series, that has the early positive critical response to go along with its massive promotional campaign, will be given the Monday, 10 PM slot airing right after the reality competition series "The Voice," one of NBC's only recent hits.