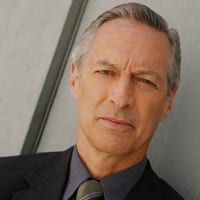 (SoapOperaNetwork.com) — A look at what's happening on "One Life to Live" during the week of January 2, 2012.
THIS WEEK ON: ONE LIFE TO LIVE
Bo and John learn of a prison break at Statesville on Tuesday, January 3. The ring leader of the escape is revealed. Natalie receives an unexpected visit from Mitch Laurence. Troy goes to see Nora. Starr is shocked to see Cole. And Todd and Blair share a meaningful kiss. On Wednesday, January 4, Mitch tries to bargain with Viki. John is determined to talk to Natalie, and races against time with Viki and Clint to save her. Bo is concerned for Nora's safety. Troy goes to great lengths to get what he wants. James learns of Cole's escape. Cole asks Starr to hide him. The fallout from the Statesville Prison break continues on Thursday, January 5, when shots are fired. And by Friday, January 6, several lies are in jeopardy. But who will live, and who will die? And on Monday, January 2, "One Life to Live" will be pre-empted for coverage of college football on ABC.
OLTL ALERTS: WEEK OF JANUARY 9, 2012

Be sure to tune in as "One Life to Live" leads up to its final episode on Friday, January 13.