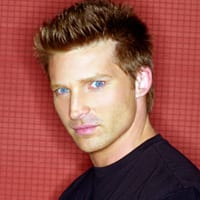 (SoapOperaNetwork.com) — "General Hospital" DVR Alerts for the Week of January 2, 2012.
GENERAL HOSPITAL: DVR ALERTS
Monday: "General Hospital" will not air today. This is a scheduled national pre-emption.
Tuesday: Jason gets news about Michael. Alexis gets angry at Carly. Elizabeth finds Ewen intriguing.
Wednesday: Jason has a flashback. Patrick busts Robin.  Sonny and Kate make romantic date plans.
Thursday: Jason sets Spinelli up for an important task. Alexis confronts Sonny. Michael asks Johnny for a job.
Friday: Elizabeth and Monica get a pleasant eyeful of Ewen. Robin asks for Elizabeth's help. Local paper splashes news about another wedding.