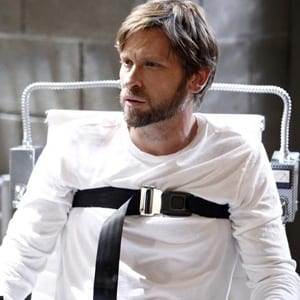 (SoapOperaNetwork.com) — "One Life to Live" Episode Recap – Wednesday, November 30, 2011.
IT HAPPENED TODAY…
Viki digs into Todd's feelings about Victor's murder. Viki receives a call from John, who asks that Todd voluntarily go to police HQ to answer questions.
In the presence of Téa and Blair, John questions Todd. Todd claims he doesn't know, tries subtly to point blame towards Tomas, while being as supportive of Blair as he can. EOD, he takes Blair home and they grow closer.
Viki/Clint hug, and share a fraught moment, but both back off.
Téa wonders if her brother could have killed her husband.
Roxy comes in on Clint and Natalie sharing a hug and some good news, assumes John finally told Natalie how he feels about her. Natalie surprises Roxy with her reaction. But Natalie, on a tear, goes to John and cancels that "relationship" talk they were supposed to have.
On the Next One Life to Live…
John asks Brody about the fire at The Sun.
Shane and Neela talk about Jack at school.
Rex and Stacy each awaken from nightmares.