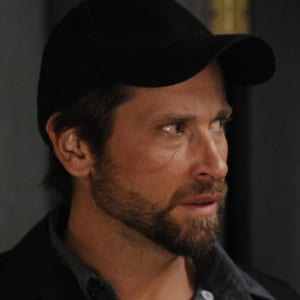 (SoapOperaNetwork.com) — "One Life to Live" Episode Recap – Tuesday, November 8, 2011.
IT HAPPENED TODAY…
Blair decides to go ask Todd directly how he feels. EOD, Blair goes to Todd's office where Tomas is snooping around. Todd arrives at Dorian's. Earlier, we'll see Tomas with his mentor Calmar, getting closer to the truth that Todd might be the killer.
Clint's deeply disappointed that he can't walk Natalie down the aisle. Viki's asked Téa to petition the court to allow special permission for him to attend his daughter's wedding. She hopes to keep it a secret till she's sure of a positive answer, but Clint finds out and is deeply moved.
Neela's crush on Jack grows as he hides her out in the cabana. He vents to her about his hatred of Todd Manning, who stole his father's newspaper and is now using it to try to paint himself as innocent, when Jack is sure he killed Victor. He's determined to take action to stop him, and at EOD, we see him planning to burn Todd' s office to the ground.
Vimal is frantic that his little sister's been missing overnight, and grateful to Rama for helping him handle a phone call from his parents. EOD, he heads to the police station to report Neela missing.
On the Next One Life to Live…
Tomas lies to Blair about his motives.
Jack sets fire to The Sun.
Clint and Viki nearly kiss.