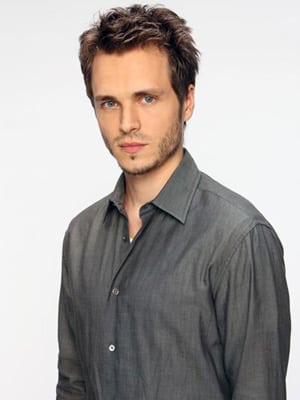 On Monday afternoon, TV Guide Magazine revealed news that "General Hospital" actor Jonathan Jackson has decided to exit the role of Lucky Spencer on the ABC daytime drama. Sources indicate to the magazine that Jackson was denied a lighter schedule following two years of non-stop drama for his beleaguered character and that ultimately played into his decision to get out of Port Charles. Jackson was also apparently disappointed that his character never got the opportunity to properly reunite with his former love interest Elizabeth Webber played by Rebecca Herbst. The four-time Daytime Emmy Award winner will last tape on November 17.
Jackson debuted on "GH" as the first-born child of daytime's most famous couple, Luke and Laura played by Anthony Geary and Genie Francis, on October 29, 1993 at the tender age of eleven. In 1999, while still filming "GH," Jackson landed a starring role opposite Michelle Pfeiffer in the film "Deep End of the Ocean." Jackson excited his role on the popular ABC daytime drama later that year. Other notable film endeavors for the talented actor included starring roles on "Tuck Everlasting" and "Dirty Dancing: Havana Nights." Jackson returned to "GH" in October 2009, controversially replacing Greg Vaughan who played the role from 2003 to 2009. When not acting, the 29-year old actor performs with the band Enation. Their music has been featured on the television series "One Tree Hill."
Jackson's last scenes on "GH" will likely air before the close of 2011. TV Guide reports that the actor has already taped his last scenes with his on-screen father. Jackson may see this move as not postponing the inevitable. ABC affiliates are currently lining up new programming to take over the 48-year old soap operas long-standing 3 o'clock time slot across the country for the 2012-2013 season.