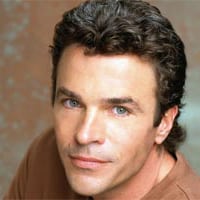 (SoapOperaNetwork.com) — "General Hospital" Episode Recap – Thursday, November 10, 2011.
IT HAPPENED TODAY…
Jason and Sam go in search for clues of Franco's whereabouts.
Mac announces an investigation is now open regarding Lisa. Patrick, Robin, Matt, Maxie, Steve and Olivia are all suspects. Dante gets drawn into the Lisa Niles case just as Lulu hoped he would take a break.
Kodi Kitchen joins the cast in the contract role of Maggie. Maggie, the new pediatrics doctor, arrives at General Hospital. Olivia saves Steve from single parenting of Cameron and Aiden – the situation suddenly heavy with future implications for the couple.
Lucky wonders if his subconscious is the one spelling messages for himself, but later, he gets a visitor in the churchyard.
Tracy reveals to Luke the truth about Aiden.
On the Next General Hospital…
Carly learns more about Shawn.
Elizabeth gets an unexpected visitor.
Sam's upset.