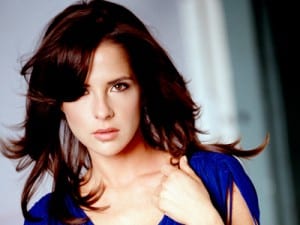 (SoapOperaNetwork.com) — "General Hospital" DVR Alerts for the Week of November 14, 2011.
GENERAL HOSPITAL: DVR ALERTS
Monday: Lucky gets a churchyard message. Sonny and Luke have a deep heart to heart. Mac questions Patrick and Robin.
Tuesday: Sam tries to avoid telling Spinelli what haunts her. Lucky awakes from a dream. Steve and Matt exchange quixotic words.
Wednesday: Luke and his own conscious discuss his psychological scars. Ethan addresses Laura's portrait and discovers a ghostly glow. Sonny encounters more drama.
Thursday: Jason remains resolute to track down Franco. Maxie receives a dozen red roses. Tracy and Lulu are shocked with news.
Friday: Luke has a setback. Carly and Sonny spar over Kate. Steve and Maggie discuss their past.