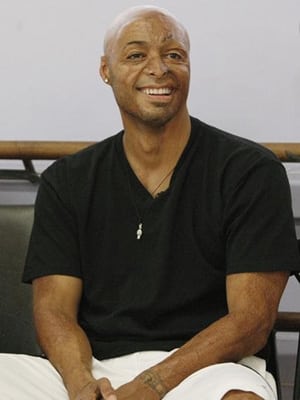 (SoapOperaNetwork.com) — With an amazing spirit that shines from the inside out and a very quick learning curve, Iraq war veteran and motivational speaker J.R. Martinez wasted little time winning over legions of "All My Children" fans after joining the cast of the popular daytime drama in November of 2008. The fearless 28-year old has gone on to win over the hearts of millions more since joining the cast of ABC's "Dancing With the Stars." Along with soaring to the top of the leaderboard on the popular dance show, the actor has emerged as arguably the most popular star of the 13th season and a role model to many who may have never heard of him before.
On November 1, Rick Jackson, the President of the Tournament of Roses announced the appointment of Martinez as Grand Marshal of the annual event that airs on January 2. The events theme for 2012 is "Just Imagine…" The theme celebrates the power of imagination, inspiration and determination to encourage people to reach higher and try harder. Jackson felt Martinez was the perfect embodiment of "Just Imagine…" Along with leading off the Rose Parade, Martinez will also toss the coin before the 98th Rose Bowl college football game. Former Grand Marshals of the event include Bob Hope, Richard Nixon, Walt Disney, Roy Rogers, Hank Aaron, Charles Schulz, Frank Sinatra, Gregory Peck and George Lucas to name just a few.
On Monday, November 7, Martinez earned a Tri-Union Diversity Award, along with the likes of television legend Bill Cosby. The Tri-Union Diversity Award is awarded by the three major unions covering actors – the Actors' Equity Association (AEA), the American Federation of Television and Radio Actors (AFTRA) and the Screen Actors Guild (SAG). The award celebrates performers and organizations that "have taken an active stand to make a difference toward a more representational, multicultural community by helping build a foundation for diversity within the industry." Martinez was chosen for the honor for providing a strong voice to both burn victims and disabled veterans in the industry as a performer on both "AMC" and "DWTS."
Just this past Friday, which happened to be Veterans Day, Martinez enjoyed his second visit to "The Tonight Show with Jay Leno." His first appearance was as a scheduled guest on October 12. The actor who within a month of his deployment to Iraq in 2003 suffered severe burns to nearly half of his body when his Humvee hit a land mine recently shared his personal story of triumph over tragedy with People Magazine for a cover story. He is on the cover of the November 7 issue. The aforementioned honors are not exactly everyday occurances for current or former daytime actors who have not made it in prime-time or films nor for war veterans. Along with being a fixture on entertainment shows such as EXTRA, Martinez also made a special guest appearance on "Extreme Makeover: Home Edition" for its Veterans Day episode.
On "DWTS," Martinez continues to show-off his quick learning curve and, in a first for the season, earned not just one but two consecutive perfect scores with partner Karina Smirnoff in the 8th week of competiton. On Monday, considered the favorite to take the top spot, Martinez joined soccer player Hope Solo, reality star Rob Kardashian, and probably his most fierce competition, talk show host Ricki Lake in the semifinals. Despite obvious discomfort from an ankle he injured in practice this past weekend, Martinez earned high marks for his efforts but landed in third place as Kardashian continued to show improvement. Tune in to "DWTS" tonite to see if Martinez makes it to the Finals scheduled to begin airing on Monday, November 21. Having made it to the semifinals in the current season of competition, Martinez has already out-danced former "AMC" co-stars and former "DWTS" competitors Cameron Mathison (finished in 5th place in season 5), Susan Lucci (finished in 6th place in season 7) and Aiden Turner (finished in 9th place in season 10).