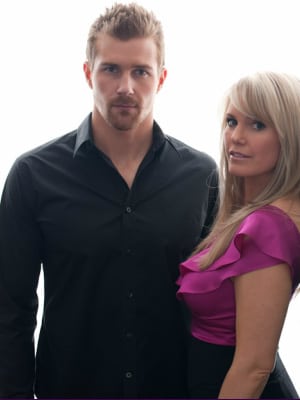 (SoapOperaNetwork.com) — "One Life to Live" Episode Recap – Tuesday, October 11, 2011.
IT HAPPENED TODAY…
Rex catches Echo and Roxy scheming together. Echo hides the gun in the foyer before retreating to the living room. Unnoticed, Shane finds the gun and flashes back to the night of the murder. In the living room, Rex gets Echo and Roxy to admit that they think he killed Victor.
At the cemetery, Blair admits to Jack that she doesn't believe the story he told the police. Blair pleads with Jack to consider that his false testimony will deny Victor justice and haunt Jack for the rest of his life. After she leaves, Shane approaches Jack with the gun in hand.
Téa and Todd, holed up in Viki's cabin, begin to toss around the idea that Rex could be the person who killed Victor. Todd worries that if revenge is what motivated Rex, then Jack is still in danger. Téa calls Bo and strong-arms him into questioning Rex.
Meanwhile, at Capricorn, Aubrey discovers that Rex's gun was never dropped off to the police. Aubrey chastises Cutter and vows that they are done for good. Cutter storms out. At EOD, Aubrey finds Bo and tells him she has information about Victor's murder…Kim assures her friend that everything will be fine now that Rex has signed over his company. At EOD, Cutter arrives with a plan of his own.
On the Next One Life to Live…
Shane holds Jack at gunpoint.
Cutter comes up with a plan.
Clint and Viki have a talk.