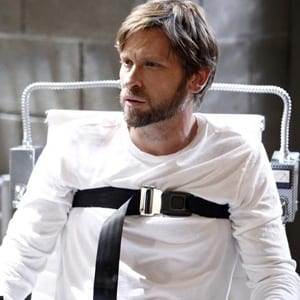 (SoapOperaNetwork.com) — "One Life to Live" Episode Recap – Friday, October 14, 2011.
IT HAPPENED TODAY…
Téa lies to Dani about her whereabouts. She wonders if the cops are investigating Rex as Victor's murderer but Téa doesn't know; only that Starr caught Jack in a lie.
Meanwhile Blair is with Bo, having heard from Jack that Shane pulled a gun on him. Todd decides it's time to turn himself in, and Téa agrees. They have emotional scenes about her need for justice for Victor.
Meanwhile Blair wants Bo to press charges on Shane. Téa comes to Bo and says Todd will turn himself in. But they're going to need something in return.
Dani is skipping school and lies to her mother. She's leaving then house when she runs into Nate and shares with him how worried she is re Starr. Nate again apologizes to Dani for his porn endeavor.
Rama has arranged to meet Cutter at the Spotted Pony and threatens to have him arrested. Kim goes to work and finds Rama waiting for her.
Echo is about to tell Rex she forged his signature but Shane interrupts. Rex and Shane have emotional scenes in which Rex questions why Shane never told Rex what he did to Jack, and that he thought Rex had killed Victor. They resolve not to keep things from each other, and to stop chasing a ghost.
And the person in the hospital bed wakes up.
On the Next One Life to Live…
Victor's murderer is revealed.
Shaun has news for John.
John wants to test Brody's gun.