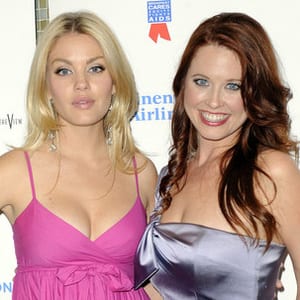 (SoapOperaNetwork.com) — "One Life to Live" Episode Recap – Wednesday, September 28, 2011.
IT HAPPENED TODAY…
Tina is crushed that there's no money for her. At EOD, we see that Irene has a plan for Victor's family: a bomb is planted outside of the house where the family is still gathered. Todd convinces Starr to bust him out of prison.
Natalie and Jessica have it out about Natalie's engagement to Brody and they come to blows. Brody breaks them up and takes Natalie off, leaving a seething Jessica.
Brody again asks Clint for his blessing in his marriage to Natalie. Clint argues against the wedding, but Brody is resolute. He suggests that Clint's approval would go a long way toward healing the enmity between Natalie and Jessica. Clint very much wants to do that, so he gives the marriage his blessing.
When Brody goes, Clint gets a visit from someone he's happy to see.
On the Next One Life to Live…
Cord talks to Clint about Rex.
Rex tells Shane he's been seeing Gigi.
Todd and Tina fight over their father's ring.