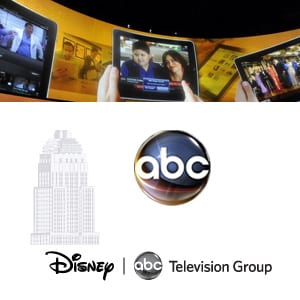 (SoapOperaNetwork.com) — During the next week, ABC Daytime will take part in saying goodbye to "All My Children" which has been a part of their line-up since 1970. Following is details on the scheduled events which will include "Good Morning America" dedicating a special segment to the show and "The View" dedicating an entire airing to their former neighbors.
Weeks ago, on Twitter, "Dancing with the Stars" contestant J.R. Martinez (Brot) revealed to fans that Cameron Mathison was taping a special segment of ABC's "Good Morning America" due to air soon. Today on Twitter, Mathison announced the segment is due to air tomorrow, Thursday, September 15. Look for Mathison to interact with other "AMC" cast members and take fans on a tour through 41-years of Pine Valley history. "Good Morning America" airs on ABC Daytime from 7:00 AM EST to 9:00 AM EST.
On Friday, September 23, "The View" will be co-hosted by daytime drama's biggest star, "AMC's" Susan Lucci (Erica), alongside regular co-hosts Whoopi Goldberg, Joy Behar, Elisabeth Hasselbeck and Sherri Shepherd. Scheduled guests include "AMC" creator Agnes Nixon, and current stars Mathison, Debbie Morgan (Angie), Darnell Williams (Jesse) Vincent Irizarry (David), Rebecca Budig (Greenlee), Alicia Minshew (Kendall) and Thorsten Kaye (Zach). Expect some blasts from the Pine Valley past as well. It has been revealed that one of those blasts will be the on-screen reunion of one of the soaps premier supercouples: Kim Delaney and Laurence Lau's Greg and Jenny. The tribute episode will include never-before-seen footage, interviews with the cast members who returned to pay tribute to the show and a sneak peek at the finale. "The View" airs on ABC Daytime from 11:00 AM EST to 12:00 PM EST. (Update: 9/19/2011)
As previously reported, Disney which is ABC's parent company will also air a tribute to "AMC" on cable channel SOAPnet. The tribute consists of re-airings centered around Erica Kane and Pine Valley's most romantic couples.
"AMC" last airs on the ABC network on Friday, September 23. The daytime drama was licensed by production company Prospect Park earlier this summer and is slated to begin airing on the internet, with new content, in 2012.