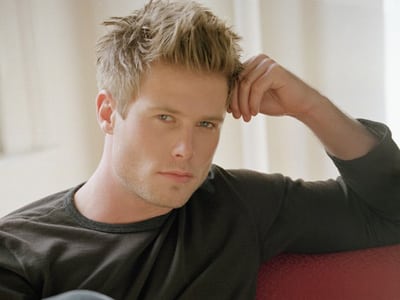 (SoapOperaNetwork.com) – – A look at what's happening on "The Bold and the Beautiful" during the week of September 26, 2011.
THIS WEEK ON: THE BOLD AND THE BEAUTIFUL
Bill continues to scheme with Liam and Hope's relationship and uses Steffy to do it. Liam gets a sexy surprise by the end of his bachelor party. Rick (Jacob Young) is back from Paris and later witnesses a sordid act of betrayal. Rick and Marcus share an awkward moment over Amber. Thorne and Taylor celebrate her new power of position in Forrester. Unable to contact Ridge, Taylor shares her happy news with Brooke instead.
Monday, September 26 – Accusations fly and words of warning are issued when Katie corners Steffy; Brooke and Eric are excited when their son returns home from Paris.
Tuesday, September 27 – Rick decides to play detective when he accidentally sees something; Bill recruits an unlikely ally to hinder Liam from returning home from his bachelor party.
Wednesday, September 28 – While two couples revel in their passion, love and romance, another couple is blindsided by people who don't have their best intentions at heart.
Thursday, September 29 – An unexpected proposal of marriage is made; Unaware of recent events, Ridge and Brooke talk about the differences between their daughters.
Friday, September 30 – Hope makes an important decision; a couple makes love for the first time.