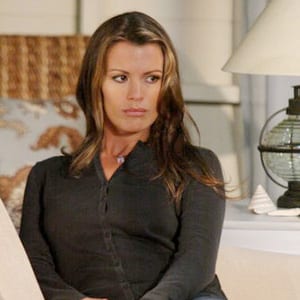 (SoapOperaNetwork.com) — "All My Children" Episode Recap – Monday, September 5, 2011.
IT HAPPENED TODAY (Encore Presentation; OAD 8/5/11)…
Bianca and Kendall are surprised to find an unharmed Erica on their doorstep. Appears Erica and Janet were not the only ones to escape and Janet brings in Marian and Dixie. Dixie runs out when she hears sirens but no one is able to catch her and Erica hopes she finds Tad and JR on her own.
Emma tells Ryan about the fire and asks if Annie is alright. Both are surprised to see Annie at their door. Ryan makes it clear he won't allow her to hide out there, but Annie just wants to see Emma. Ryan agrees.
Leo and Greenlee talk about the past and the present. After the pair share a tender kiss, Greenlee opens her eyes still crumbled on the floor. Greenlee's disappointment turns to shock when she realizes she's not alone in the locked room. She finds an unconscious Zach in the gurney.
On the Next All My Children…
Ryan thinks David is banking on people forgiving him for all he's done by bringing back their loved ones.
Erica remembers working with Mike Roy on her first book.
Carol Burnet makes a guest appearance and reprises her role as Verla Grubbs.