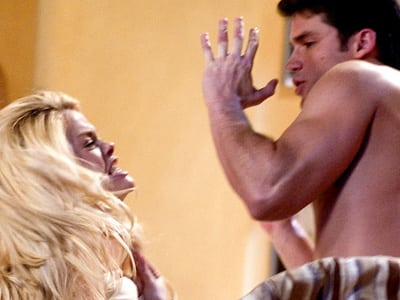 (SoapOperaNetwork.com) — Even though Jessica Brennan (Bree Williamson) appears to be fully integrated, that doesn't mean the end of the line for her infamous alter ego Tess. As we previously reported, fans can expect yet another visit from Llanview's least favorite alternate personality soon. However, it may not be in quite the way you think.
With an increasingly unsympathetic Jessica maintaining control, Ford (David A. Gregory) is at his wit's end over the loss of his beloved Tess. However, just as he is about to give up on ever getting her back on Wednesday, September 7, he conjures up a vision of Tess who urges not to give up on their love and chastises him for not fighting for her hard enough.
But will he open up to Jessica or will someone from the past interfere with his plans?  Tune in to find out. Though be forewarned, Gregory has listed his September airdates as only the 6, 7, 21, and 27.