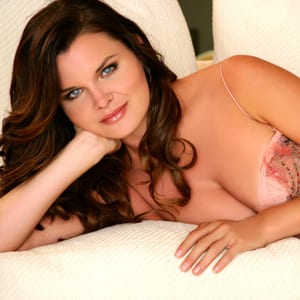 (SoapOperaNetwork.com) – – A look at what's happening on "The Bold and the Beautiful" during the week of August 29, 2011.
THIS WEEK ON: THE BOLD AND THE BEAUTIFUL
Liam chafes at Hope's restraint. Bill and Katie note Liam and Hope's lack of happiness about their upcoming nuptials. The Logan sisters realize that Liam is full of sexual frustration. Steffy hopes to express her affections towards Liam with sex. When Hope refuses to put her plans to go to Paris on hold, Katie and Donna are prompted to keep Steffy under surveillance. Bill shows Nick and Jackie his plans to capsize Forrester Creations. Hope tells the press in Paris that she's not having sex until she's married.
Monday, August 29 – Hope catches Steffy making a play for her fiance and warns her to stay away from him; Ridge and Brooke discuss both of their daughters happiness.
Tuesday, August 30 – Newly engaged, Liam and Hope have very different thoughts about sex; Liam is disappointed when he learns of Hope's plans to travel to Paris for the debut of her line.
Wednesday, August 31 – The Logan sisters band together on a "stop Steffy" campaign; Brooke makes a critical decision about Hope after meeting with Katie and Donna.
Thursday, September 1 – Hope's request of Liam causes frustration and temptation; Bill presents an "unstoppable" business plan for Jackie M. to Nick and Jackie.
Friday, September 2 – Hope, Eric, Thorne, and Thomas hold a "Hope for the Future" press conference in Paris; Steffy once again takes full advantage of her current situation.