Tuesday, January 5, 2010 11:39 PM ET | By Scotty Gore
---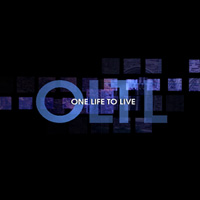 (SoapOperaNetwork.com) — Llanview may be about to lose one Vegas show girl, but a replacement is on the way.
"One Life to Live" released a new audition script on Monday afternoon for the role of "Leah," who appears to be a acquaintance of Stacy and Kim from their Las Vegas callgirl days.
The scene begins with "Beth" telling Leah that she is getting married very soon, even though "Rich" hasn't had time to buy her a ring yet. Leah, sounding a bit skeptical, asks Beth if she is certain that this guy wants to marry her. Beth responds that she would not have taken the jet out to get her if she wasn't sure. Leah sounds impressed, especially when Beth tells her that Rich sent the jet because she asked him to.
Leah inquires about the horses the jet's pilot told her that Rich owned. Beth says that he has a dozen thoroughbreds, and that Leah will have an entire wing of the mansion all to herself, including several fireplaces and balconies. She goes on to say that there is a great view of the mountains from the house, along with many other luxuries.
When Leah accusses Beth of marrying for money and selling out to the highest bidder, Beth asks her friend exactly what she is hoping to accomplish by being a stripper. Leah fires back that she is an artist and that when she marries it will be for love and not money. Beth tells her to wait until she is 35 and Stan (their boss, whom viewers saw shortly after Stacy arrived in Llanview) tosses her to the curb. Leah says that yeah it could happen, however Beth assures her that it will.
After saying that she meant that she could still find true love someday, Leah inquires as to where "Tracy" is. Beth sounds a bit confused. Leah goes on to say what a love story that was, how Tracy gave up everything for "Tom." His name was "Tim," Beth responds. Leah says whatever, and asks if she finally got her man. Beth then breaks the news that Tracy is dead. As the scene ends, Leah asks if she was murdered, to which Beth responds that "it wasn't like that."
Remember that "OLTL" frequently changes the character names in these audition scripts in an attempt to throw off viewers. However, it is safe to assume that Beth is Kim, Rich is Clint, Tracy is Stacy, and Tim/Tom is Rex.  It remains to be seen if Leah is contract or recurring role. 
In other casting news…

It appears that Brian Kerwin still has plenty of life left to live in Llanview as Charlie Banks. Although earlier rumors claimed that the actor might soon be leaving the role of Charlie Banks, it now looks as if Kerwin will remain a part of the cast.
Lorna Price will play a cop on Friday, January 29th.
Erinn Holmes comments on her website that she will return to "One Life" as a nurse sometime in February. Holmes was last seen when Nick Chavez (Nicholas Rodriguez) stumbled into the ER after being beaten up by a trio of homophobic thugs.
Kristen Alderson tweets that she and Brandon Buddy taped scenes Monday in which Starr and Cole make out. She also notes that her scenes during the New Year's Eve episode were taped around the same time she came down with a bad cold back in the fall.
Look for another dayplayer role on Thursday, January 28th.
From the grapevine….
Rumors continue to swirl that Pine Valley residents Zack Slater (Thorsten Kaye) and Kendall Hart (Alicia Minshew) may soon be Llanview bound, since both actors have reportedly chosen not to relocate when "All My Children" moves to L.A.
According to the Soap Whisperer, fans may get one more glimpse of ghost Jared soon, and that John Brotherton was fired because "They wrote him into a corner and took his edge away, totally got away from what he was supposed to be." Also, it appears that when a severe snow storm hits Llanview in February, several people will find themselves trapped together, including Todd, Téa, and Danielle; Rachel, Shaun, and Greg; Nora and Clint; & Rex and Gigi. Also, it looks as if Natalie and John will reunite and that Florencia Lozano has decided to extend her stay on the show after initially signing only a short-term contract.

Soap Opera Digest reports that when Gina Tognoni reprises the role of Kelly Cramer on February 12th, she will return with other fan favorites at her side, and that she will become involved in a huge storyline that will already begin playing out on screen at the time of her arrival. Also look for Laura Bonarrigo and Melissa Fumero to briefly return as Cassie and Adriana around the same time as their onscreen cousin. A spokesperson for "OLTL" would not comment on speculation that Kelly's infant son Zane will be returning as well.
ABC Soaps in Depth comments that Roscoe Born will continue to air as Mitch Laurence "into Februay sweeps and possibly beyond." Also, Michael Lowry's (Ross Rayburn) upcoming scenes were taped at the end of last year. A show spokesperson had no comment on how much longer Lowry is expected to be a part of the cast.
Click here to see an exclusive behind-the-scenes preview of Snoop Dogg's upcoming (February 24th) return to Llanview. In the clips, he is rehearsing with Robert S. Woods (Bo), Hillary B. Smith (Nora), and Eddie Alderson (Matthew).
And "OLTL" Music Director Paul Glass tweets that the song on December 30th that played during the Kyle/Fish love scenes was "My Confession," and that it is now available on iTunes.
"One Life to Live" airs Weekdays on ABC. Weeknights on SOAPnet. Anytime on ABC.com and SOAPnet.com. Check local listings.