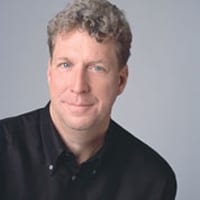 "All My Children" Head-Writer Charles Pratt, Jr. has been released from his duties at the ABC soap.
Soap Opera Digest confirmed on Friday afternoon that controversial "All My Children" Head Writer Charles Pratt, Jr. has been released from his position with the ABC soap. Sources close to the matter indicate that the official announcement from ABC will be made this Monday.
In the spring of 2008, with rumblings of cancellation surrounding the soap, it was assumed that the hiring of former "Melrose Place" Head Writer and Executive Producer, as well as former "General Hospital" Co-Head Writer from 2002 to 2006, Charles Pratt, Jr. was ABC's last ditch effort to save the soap. "AMC's" ratings had sunk to all new lows under the helm of James Harmon Brown and Barbara Esensten, July of 2007 to August of 2008, partners who had coincidentally led several other soaps to their grave. Although his influence was on hand beginning in June of 2008, Pratt's first "AMC" script aired on August 27, 2008. The soap enjoyed ratings growth from late October 2008 through March 2009, but then fell back to Brown & Esensten levels until recently.
Pratt's reign was more controversial for his off-screen commentary than his on-screen antics. In an April 2009 interview with Michael Logan of TV Guide Magazine, upon hiring "Melrose Place" alum Jamie Luner as Liza Colby, Pratt created waves when he pronounced that the current cast atmosphere at "AMC" was like "high-school" and that the fearless Luner, not being an "ass kisser," would show the cast a thing or two. The head-writer's biggest media blunder led to the mini-internet sensation, "Pratt Falls." In October 2008, with front-burner star Alicia Minshew (Kendall Hart) on a multi-month leave, Eden Riegel returned to the ABC soap with popular "GH" alum Tamara Braun for a short-stint. Both actresses thought they would be involved in a ground-breaking lesbian storyline, that ended in daytime's first legal gay wedding. Pratt essentially spent most of their stay building a romance of sorts between Braun's character, Reese, with leading-man Thorsten Kaye's character (Zach Slater). Reese and Bianca did officially wed but it was essentially a farce that immediately ended in divorce. In interviews that surrounded the debacle, Pratt claimed that he had no idea that Riegel was only back for a short-term contract and essentially blamed the failures of the storyline on the actress. He would later admit that his intention was for the character of Reese to be a bi-sexual, making her way through the men of Pine Valley, before settling down with Bianca. On-screen, the overt misogyny, sex and violence that often encompass "GH" became the norm on the very different soap. In turn, many characters faced changes that the audience in-large didn't approve of.
There's currently no word on who will helm the writing of the show upon "AMC's" move to Los Angeles in 2010.
"All My Children" airs Weekdays on ABC. Weeknights on SOAPnet. Check local listings.