Friday, August 21, 2009 8:00 AM ET | By Scotty Gore
---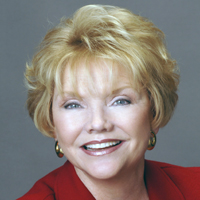 (SoapOperaNetwork.com) — The battle lines are drawn.
THIS WEEK ON: ONE LIFE TO LIVE
Charlie is serious when he suggests to Viki that she run for mayor. Meanwhile, Dorian puts the moves on Llanview's current mayor, Stan Lowell on Monday, August 24. John and Fish set a trap for the corrupt officer Keaton, with hopes that he will lead them to the big shots in the drug ring. Scheming, Matthew pushes Rachel and Greg together on Wednesday, August 26. Langston introduces herself to a half-naked Ford. Markko finds his girlfriend with another man. Dorian agrees to manage Mayor Lowell's re-election campaign. Markko and Langston find time for a little lovin'. John vows to Cole that will protect the three women in his life. Greg and Rachel compete in a dance-off. Charlie again presses Viki to run for mayor which, after talking it over with her family, she announces her intention to do so. And someone is spying on Jessica, Brody, Natalie, and Jared.
The Inside Story: Curiosity Killed the Cat
After hearing from Rex, Blair decides to head for Tahiti to speak with Ross herself on Monday, August 24. Meanwhile Téa, a bundle of nerves after a phone call from Ross, manages to stand her ground with Elijah. Marty gains new insight into her relationship with John, during her therapy session with Todd. Later, Todd returns home to find Téa with her backs packed. Unable to let the woman he loves simply walk out of his life, Todd is honest with Téa concerning his feelings for her on Tuesday, August 25. Todd's actions touch Téa, who leads him upstairs to the bedroom. Across town, Blair rejects Dorian's requests that she let the matter drop, and prepares to board a plane for the tropical island paradise. By Friday, August 28, Todd and Téa bask in the afterglow of their night of passion. Todd's day gets even brighter when Elijah informs him that he no longer has to live with Blair at La Boulaie. Once Todd leaves the room, Téa has a demand of her own for Elijah. On top of the world, Todd asks Téa to be his wife. And, in Tahiti, Blair demands Ross tell her what she wants to know.
A Closer Look: An Identity Crisis
Schuyler confides in Gigi how he truly feels about her. Sitting her sights on an emotionally vulnerable Schuyler, Stacy plots to drug and seduce her old flame. On Tuesday, August 25, reeling from the affects of the drug Stacy slipped him, Schuyler remains lucid enough to hold her at bay and proclaim his love for Gigi. Meanwhile, Rex and Gigi have a heated argument, which quickly turns passionate. Layla thinks Fish to be gay and that Cristian knows more than he's saying after bumping into Nick at the gym. When pressed by Layla, Cristian admits that he observed Fish and Kyle kissing. Wondering what in the hell is going on, Layla calls Fish and tells him that they need to have a little chat on Wednesday, August 26. At the same time, Stacy sees no other viable often left, and decides to tell Rex and Gigi the truth about her miscarriage. Kim tags along to provide Stacy with moral support. By Thursday, August 27, Kim doesn't like how Gigi and Shane are treating Stacy, and prevents her from confessing. Instead, Kim warns Rex and Gigi that Stacy and her baby aren't leaving Llanview. Later, as she is drinking alone at Rodi's, Stacy spots a depressed Fish. The next morning, Fish awakens to find himself in Stacy's bed. As if his discovery wasn't enough to make him miserable, he soon remembers his run-in with Kyle the previous evening. Fish gathers his nerve and heads home to face the music on Friday, August 28, just as Cristian gives Layla a shoulder to cry on.
One Life to Live News and Headlines
OLTL ALERTS: WEEK OF AUGUST 31, 2009
---
Discussion: OLTL PreVUE: Week of August 24 Edition
---