Friday, August 21, 2009 8:00 AM ET | By Angela Rosa
---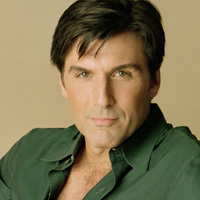 (SoapOperaNetwork.com) — The search for answers.
THIS WEEK ON: ALL MY CHILDREN
Ryan finds Jesse all alone at the Slater home. Ryan worries that Zach is trying to help take Emma from him after witnessing him accepting a check from Adam on Monday, August 24. The judge on Annie's competency hearing case warns Adam that there is only so much he can do for him if he doesn't keep Ryan in check. Kendall challenges Zach to tell her he doesn't love her. Liza confides in Tad that she's fallen hard for Zach. Liza acts on her feelings for Zach which prompts Kendall to knock her out on Tuesday, August 25. Liza pours out her heart to Zach. Zach denies Kendall's assertion. David explains to Liza that her injuries could not have come from being hit by a door. Kendall confronts Zach in their bedroom on Thursday, August 27. Madison targets Frankie after being cut off by her father on Wednesday, August 26. Zach begins to work Annie on Friday, August 28.
The Inside Story: Count Down
Marissa calls JR for help in escaping from under David's hospital arrest. David accuses JR of drinking after putting a stop to JR and Marissa's good time at the Yacht Club. David asks Marissa to move in with him. JR leaves Marissa under Scott's care on Monday, August 24, and promptly heads to the hospital where he collapses. Angie runs some tests on JR. Marissa blasts David when she learns he arranged for Scott to come over. Scott accepts that JR is the one in Marissa's heart. JR learns he may have cancer on Wednesday, August 26. Marissa is caught off guard when JR pulls her into a kiss. JR can't bring himself to tell Marissa about his condition but does confide in Tad. Angie gives JR devastating news on Friday, August 28. Marissa listens to JR and Little Adam's discussion at Babe's grave. Adam accuses JR of being back on the sauce.
A Closer Look: Child's Play
On Tuesday, August 25, a wrecked Amanda verbally assaults David. Jake does his best to cover when David recounts that Amanda talked about their child like he was still alive. Natalia reminds Frankie that he and Randi can't keep the baby. Frankie arranges for Randi to meet him at the hospital after baby Trevor spikes a fever. Amanda see her son at the hospital on Thursday, August 27, but Frankie and Randi disappear with the child before she's able to show Jake her discovery. Frankie accepts that he and Randi can't keep the baby. Randi panics when Angie, Frankie and Jesse confront her about baby Trevor. Frankie's wife ends up spilling the Hubbard's dirty laundry to the one remaining law-abiding family member, Natalia. On Friday, August 28, a seething David demands answers from Liza at gunpoint after realizing the truth about his and Amanda's son.
All My Children News and Headlines:
AMC ALERTS: WEEK OF AUGUST 31, 2009
"All My Children" airs Weekdays on ABC. Weeknights on SOAPnet. Check local listings.
---