Monday, July 6, 2009 7:05 PM ET |
By Errol Lewis
---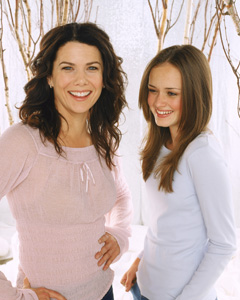 (SoapOperaNetwork.com) — As we entered the 2nd half of 2009 last week and we gear up for a new television season in September on the broadcast networks, you'd think no network would be thinking ahead of the pack and setting its sights on what's ahead in 2010. You'd be wrong.
SOAPnet, the new way to watch soaps, is moving in a new direction according to sources within the network. SOAPnet is making it known that they plan to break out as a full-fledged ad-supported cable network next year with its recently introduced programming. The network is said to be emphasing less daytime soap and more original "soapy" dramas.
"SOAPnet is moving in a new direction with original programming that tells stories from an insider's point of view – featuring strong, aspirational and relatable women," the network says in promotions geared towards potential advertisers.
New Look. New Attitude. New Style. New Shows.
Now available in 71.4 million homes according to Nielsen Universe Estimates for June '09, the cable network has green lit a series of original scripted programs and reality shows in lights of its new identity as the "home of character-driven soapy drama." These shows include the recently introduced "Being Erica," a Canadian import, which has turned out to be one of SOAPnet's highest rated original series after bringing in over half-a-million new viewers to the network during its inaugural first season. The series about 32-year-old Erica Strange (Erin Karpluk), who can go back in time to relive a past regret each week, returns for a second season with twelve all-new episodes in early 2010. The network is also ready to launch "Holidate," which was originally ordered as a one-off reality special. "Holidate," which follows two women, per episode, who are looking for love with no luck, who switch places and try their hat in each others cities, will now be featured as a ten episode series set to debut on Wednesday, July 29 at 10:00 PM ET/PT. SOAPnet is currently running the hit reality series "Southern Belles: Louisville" Thursday's at 10:00 PM. The season finale is set to air Thursday, July 23.
In addition to "Holidate" and "Belles," SOAPnet will premiere new reality series "Bank of Mom and Dad" on Wednesday, September 30 at 10:00 PM ET/PT. "Bank" is an adaptation of the BBC series of the same name, which follows women in their 20's and 30's who have to face their Mom's and Dad's moving in with them for one week in order to help their daughter's get their personal and financial lives back on track. CNBC and MSNBC financial expert Farnoosh Torabi will guide viewers into the lives of these women during the10-episode run of the series from BBC WorldWide Productions. Reportedly the network is working on a new docu-drama going by the name of "Mommie Dearest," but no details have come to light about the project. Ironically, last year SOAPnet acquired the movie rights to the film "Mommie Dearest" starring Meryl Streep, though it is unclear if the reality series is a take-off of the horror movie.
Recently, the network launched its 6th incarnation of its SOAPnet.com web portal since the networks launch in January 2000. The site houses news, sneak peeks, streaming video and promos, daily recaps, message boards, games and information on its national tour sponsorship "Soap Nation."
Original Scripted Dramas
In addition to "Being Erica," SOAPnet is also working on two new original scripted dramas – "Julia's Tango" and "Santa Monica."
"Julia's Tango," a one hour scripted drama series, follows Julia, a woman who takes an impromptu trip to her hometown of Buenos Aires and finds there has been something missing in her life all this time. The series is produced by SOAPnet in conjunction with Endemol. "Santa Monica," a one hour scripted dramedy, is about four twenty-something best friends who live together in Santa Monica, California and try to reach life's ambitions and aspirations.
New Acquired Series. More Movies.
The former CW/WB hit series "Gilmore Girls" starring Alexis Bledel and Lauren Graham joins SOAPnet's re-run heavy lineup of teen oriented dramas, which includes FOX's "The O.C." and "Beverly Hills, 90210," and The CW/WB's "One Tree Hill." During its seven season run on TV, "Gilmore Girls" consistently ranked as one of television's highest rated series in numerous female demographics, including Women 18-34 and Women 18-49. In addition to "Gilmore Girls," SOAPnet has acquired the movie rights to numerous Hollywood films as part of its "Sunday Night Movie" franchise including the Bledel starrer "Tuck Everlasting." The 2002 film also starred Jonathan Jackson (ex-Lucky Spencer, "General Hospital"). "How Stella Got Her Groove Back," starring Angela Bassett and Whoopi Goldberg (Co-Host, "The View"), and the films "Brokedown Palace," "The Truth About Cats & Dogs," "The Object of My Affection," "Illegally Yours," "Loverboy," and "Uptown Girls" were also recently acquired.
More Days. Less Hospital.
After signing a deal in 2003 to exclusive same-day airing rights to NBC's "Days of our Lives," which began on the network in March 2004, SOAPnet has extended its original five-year deal with Sony Pictures Television, producers of the soap for an unspecified duration. The new deal includes digital streaming rights of the soap.
While "DAYS'" future on the cabler seems secure for now, the same can not be said for ABC's "General Hospital." Soap Opera Network has learned that the network's reliability on debuting its shows in the 10:00 PM ET/PT timeslot Monday-Friday, which routinely displaces the soap, is being eyed as a potential launching pad for a block of programming set to debut next year. It is understood that the soap might be pushed back an hour to 11:00 PM, which would then push "DAYS" to 12 midnight. The idea behind the timeslot switcheroo stems from success stories from other cable networks finding audiences available at the later hour. Should "GH" be moved, it will be the first time an ABC soap has permanently lost its timeslot since helping launch the network in January 2000.
A spokesperson for SOAPnet was not readily available for comment on our story as the offices of ABC Daytime and SOAPnet remained closed Monday in honor of the long Independence Day weekend.
---
Discussion: SOAPnet Ready to Break Out
---
Days of our Lives
SOAPnet
General Hospital
Beverly Hills
90210
Jonathan Jackson
The O.C.
Gilmore Girls
One Tree Hill
Erin Karpluk
Alexis Bledel
Lauren Graham
Whoopi Goldberg
Angela Bassett
Farnoosh Torabi
Being Erica
Holidate
Southern Belles: Louisville
Bank of Mom and Dad
Julia's Tango
Santa Monica
How Stella Got Her Groove Back
Brokedown Palace
The Truth About Cats & Dogs
The Object of My Affection
Illegally Yours
Loverboy
Uptown Girls